Recently, Oregon and Kentucky became the latest states to crack down on "patent troll" activity, seeking to provide relief to small businesses whom legislators believe have been unfairly targeted by patent assertion entities (PAE's).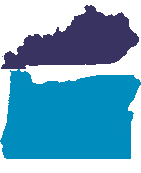 The Oregon legislation seeks "to protect small businesses from 'patent trolls' who extort licensing fees by threatening litigation," according to state Sen. Jackie Winters (R-Salem) who, along with state Rep. Jennifer Williamson (D-Portland), introduced Senate Bill 1540.
"I think citizens and small businesses of this state should not have to feel like they're getting these demand letters for no reason," Winters stated at a state Senate Judiciary Committee meeting last week, "and then it ends up costing them an unnecessary amount of money."
The bill would prohibit any person or entity from sending a person or another entity a demand letter that "alleges, asserts or claims in bad faith that the recipient has infringed or contributed to infringing a patent or the rights that a patentee has, or has granted to an assignee or licensee, under the patent."
Even a single infraction could trigger an investigation by a state prosecutor, depending on factors, which Fish's Mike Rosen addresses in this blog post.
---
The opinions expressed are those of the authors on the date noted above and do not necessarily reflect the views of Fish & Richardson P.C., any other of its lawyers, its clients, or any of its or their respective affiliates. This post is for general information purposes only and is not intended to be and should not be taken as legal advice. No attorney-client relationship is formed.
Related Services
Related Offices