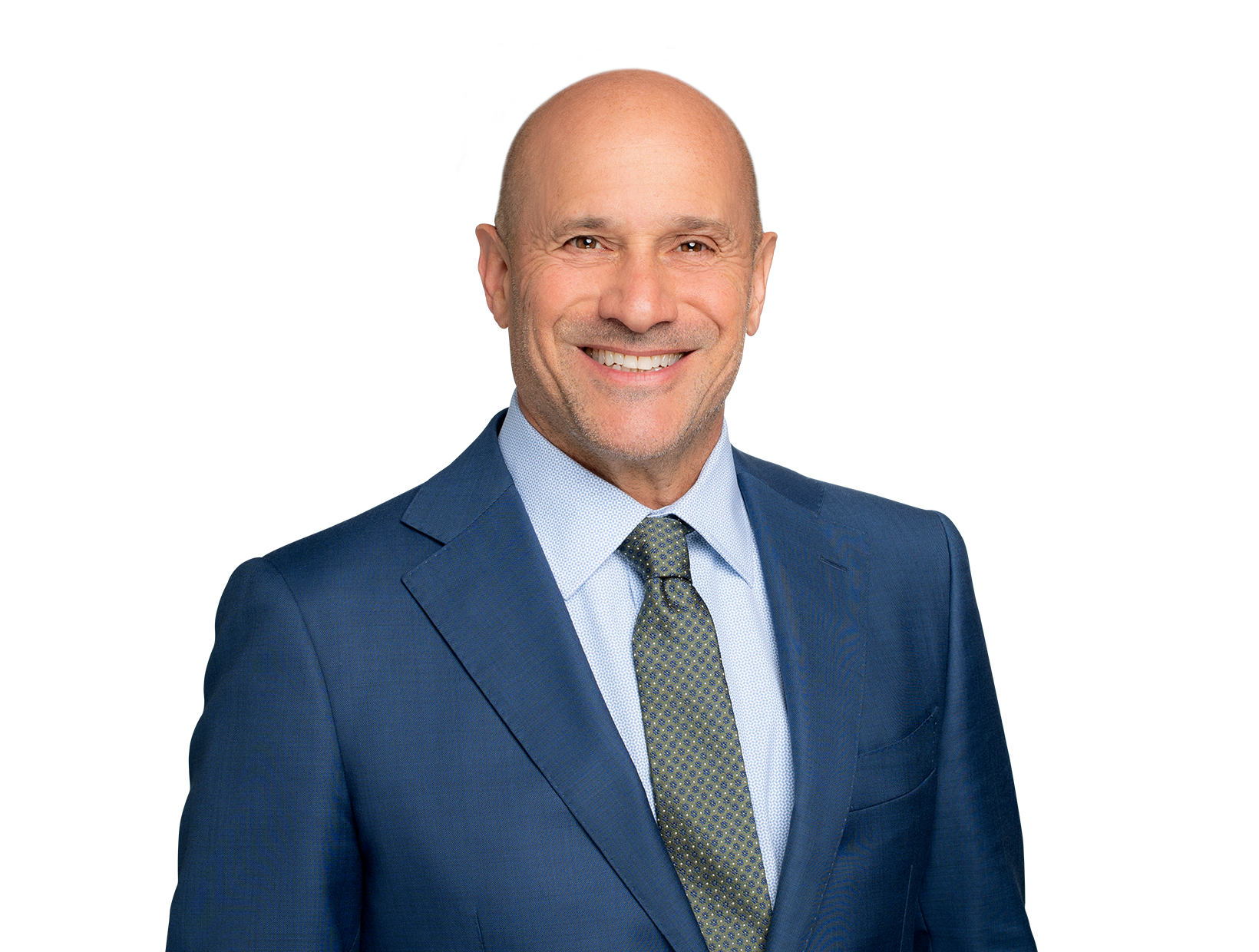 Chris
Marchese
---
Title

Principal

Offices

San Diego, Los Angeles

Phone Numbers

Email
Overview
Chris Marchese is a first-chair trial lawyer who has handled patent infringement cases across a wide range of technologies, successfully chairing both jury and bench trials, and has extensive experience with all aspects of patent litigation.
In 30 years of practice, Chris has litigated and tried utility and design patent, trademark, and trade dress cases in the U.S. District Courts of the Central, Southern, and Northern Districts of California, the District of Delaware, and at the U.S. International Trade Commission. He has first-chaired multiple jury trials in Los Angeles and San Diego. He has led litigation matters ranging from the most complex to simpler and smaller cases, and he works with clients to manage their cases effectively and efficiently. In addition to patent, trademark, and trade dress litigation, Chris also represents clients in commercial litigation and in matters involving inter partes review, ex parte reexamination, copyrights, unfair competition, and trade secrets.
As a complement to his litigation practice, Chris also performs patent portfolio analyses for clients, has prepared and prosecuted numerous patent and trademark applications, and has handled trademark opposition and cancellation proceedings.
Chris's technical expertise and knowledge extends to a wide variety of technologies that include:
Software
Video, image, and audio processing
Wireless communications
Semiconductors and integrated circuitry
Computer networking
Mechanical devices
Chemistry and cleantech
In 1999, Chris co-authored a comprehensive treatise on patent damages that is updated annually and has been cited by the Federal Circuit in Astrazeneca AB v. Apotex Corp., Asetek Danmark a/s v. CMI USA Inc., and Lucent v. Gateway, as well as numerous U.S. District Courts. He has participated in panel discussions and given speeches and seminars around the country on patent damages. He also co-authors a blog focused on patent damages. In addition, he has written numerous law review articles on subjects that include patent damages and federal jurisdiction. His articles have been cited by the Federal Circuit and U.S. District Courts.
Chris is also active in pro bono matters. He is on the board of directors for California Lawyers for the Arts and has worked on a number of matters referred to the firm by CLA.
Chris was an adjunct professor of law at the University of San Diego from 2012 to 2015, where he taught a course on patent litigation with other Fish & Richardson principals.
Patent infringement cases
Scramoge v. Anker (C.D. Cal.) – Defending Anker in three-patent case involving wireless chargers.
Omnitracs v. Platform Science (S.D. Cal.) – Defending Platform Science in 7-patent infringement action brought by Omnitracs involving telematics systems.
Ameristar v. RSA (D. Del.) – Lead counsel for Ameristar in DJ patent action filed in Delaware; IPR was filed, and case settled.
UPL v. Tide International (USA) et al. (C.D. Cal.) – Represent Tide companies in defense of chemical patent asserted by UPL.
Rohde & Schwarz v. Tektronix (C.D. Cal., ITC) – Lead counsel for Rohde & Schwarz in series of litigation matters involving oscilloscope hardware and software.
Carl Zeiss AG v. Nikon Corp. (C.D. Cal.) – First-chair for Carl Zeiss and ASML in one jury trial and second-chair in another jury trial in Los Angeles involving digital camera technology. These cases were part of global litigation between Carl Zeiss, ASML, and Nikon that settled in February 2019.
Columbia Sportswear v. Seirus Innovative Accessories (D. Or. and S.D. Cal.) – First-chair for Seirus in jury trial in San Diego obtaining a verdict invalidating Columbia's asserted utility patent. Federal Circuit affirmed invalidity of the utility patent, reversed summary judgment of infringement for an asserted design patent, and remanded the case for a new trial on the design patent.
Crypto Research v. ASSA ABLOY & HID Global (E.D.N.Y.) – Lead counsel for defendants in three-patent case related to cryptography.
CH2O v. Meras & Houweling's (C.D. Cal.) – First-chair for CH2O in jury trial involving chemical technology for treating irrigation systems, obtaining verdict of willful infringement and $12.5M in damages.
Yodlee v. Plaid (D. Del.) – Represented Yodlee in competitor case involving multiple computer software patents. Settled shortly before trial.
ViXS adv. Entropic, DirecTV, Wistron, and CyberTan (S.D. Cal., ITC) – Represented ViXS in District Court and the ITC actions, in which eight patents were asserted, including patents related to the MoCA standard. Settled favorably for ViXS.
LG adv. Sony (C.D. Cal., S.D. Cal., ITC) – Represented LG against Sony in global patent litigation, involving more than 20 patents in the Southern and Central Districts of California. Technologies and products included televisions, Blu-ray, cellular telephones, telecommunications, personal computers, and PlayStation.
Raytheon AST v. Teledyne Paradise Datacom and ViaSat (N.D. Cal.) – Represented ViaSat and Teledyne Paradise Datacom in five-patent competitor case involving satellite modems and cancellation technology.
Multimedia Patent Trust v. Microsoft No. 06-CV-0684 H (S.D. Cal.) – Represented Microsoft against video compression patent asserted by MPT, seeking more than $400 million in damages. Jury returned verdict of no infringement and awarded no damages.
Lucent and MPT v. Microsoft No. 07-CV-2000 H (S.D. Cal.) – Represented Microsoft against patents asserted by Lucent/MPT, seeking nearly $1 billion in damages. Jury returned a verdict of no infringement and invalidity and awarded no damages for the video patent.
Lucent v. Microsoft No. 02-CV-2060 B consolidated with 03-CV-0699 B and 03-CV-1198 B (S.D. Cal.) – Defended Microsoft in multi- part lawsuit. In one part, Lucent claimed Microsoft infringed three speech compression patents. Obtained dismissal of two speech patents, one during fact discovery, and the other after completion of expert discovery. Summary judgment granted on third speech patent (Lucent had sought more than $170 million in damages). Federal Circuit affirmed (525 F.3d 1200). In another part, Lucent claimed MP3 software infringed three audio compression patents. Obtained dismissal of one audio patent during fact discovery.
District Court overturned jury verdict of $1.5 billion on remaining two patents. Federal Circuit affirmed (2008 WL 4349326). Named by IP Law & Business to "Top 10 Litigation Wins" of 2008.
National Law Journal's 2009 "Appellate Hot List": Predicate Logic v. Distributive Software (S.D. Cal.) – Lead counsel for Predicate Logic in patent infringement action on software patent. Obtained complete reversal in Federal Circuit of district court decision invalidating claims. Reported at 544 F.3d 1298. Case settled after remand.
National Law Journal's 2000 "Top Defense Victories": Bellcore v. FORE Systems (D. Del.) – Defended FORE against assertion of four patents relating to telecommunications technology, including ATM and Ethernet. Bellcore dismissed two patents after expert discovery. On eve of jury trial involving damages claim for more than $200M, court issued favorable Markman ruling on the two remaining patents, resulting in judgment for FORE. Named top defense victory by National Law Journal in 2000.
Design patent/trademark/trade dress/unfair competition cases
Armadillo v. In Dime We Trust and In Dime We Trust v. Armadillo (M.D. FL) – Represent Armadillo in two actions involving trademark, trade dress, unfair competition, breach of contract, copyright, and other claims related to electric guitars.
Columbia Sportswear v. Seirus Innovative Accessories (D. Or. and S.D. Cal.) – First chair for Seirus in two jury trials in San Diego involving a design patent. First trial is discussed above. In the second trial, won defense verdict of no infringement for Seirus.
Wooden Camera adv. RED.COM (S.D. Cal.)— Lead counsel for Wooden Camera in design patent, trade dress, and unfair competition case involving camera accessories.
USP v. Innotek (S.D. Cal.) – Lead counsel for Innotek in two separate actions involving allegations of design patent infringement, trademark infringement, and unfair competition. Cases settled favorably for Innotek.
Top Defense Victory for Microsoft v. Lucent and Bellcore v. FORE Systems