What Judicial Law Clerks Wish You Knew: Lessons and Cautionary Tales from Recent Clerks in the District of Minnesota
Please join us for a special Patents on Tap event at CRAVE in Minneapolis. Three recent judicial law clerks Gauri S. Samant and Kyle R. Kroll, will share their experience in the District of Minnesota and provide helpful insight/cautionary tales for practitioners and others interested in advocacy in federal court. The panelists will offer tips for making a positive impact in written submissions and during oral argument and will comment on other useful topics. Fish principal Michael Hawkins will moderate the discussion.
Gauri S. Samant
Fredrikson & Byron, P.A.
Former Clerk to the Honorable John R. Tunheim
Kyle R. Kroll
Winthrop & Weinstine, P.A.
Former Clerk to the Honorable Joan N. Ericksen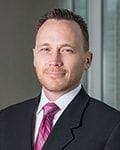 Michael Hawkins
Fish & Richardson P.C.
Moderator
Register now as space is limited. If you have any questions, please contact Jane Lundberg.
Thursday, December 14, 2017
4:00 – 6:00 p.m.
CRAVE American Kitchen & Sushi Bar
825 Hennepin Ave
Minneapolis, MN 55402
Drinks and appetizers provided. Register today!
Fish will apply for 1.0 hour of CLE.
Fish Contact
Related Services
Related Offices