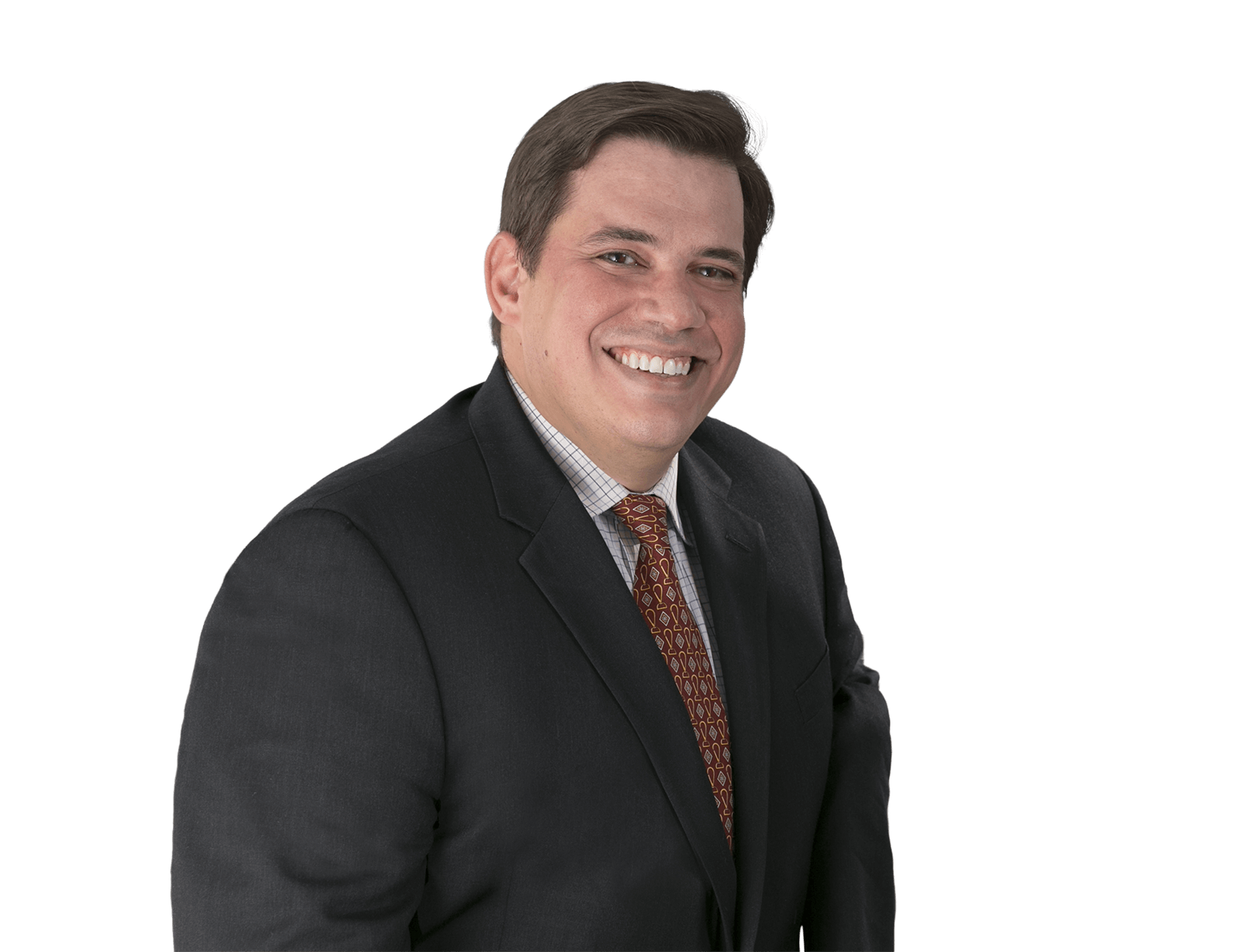 Michael F.
Autuoro
---
Title

Principal

Offices

New York

Phone Numbers

Email
Overview
Michael Autuoro is the managing principal of Fish's New York office, where he has practiced patent litigation and provided patent due diligence counseling for over fifteen years. Michael's background in systems engineering allows his practice to span diverse subject matters, including medical device systems, enterprise software systems, financial systems, GPS navigation systems and semiconductor fabrication systems.
He prides himself on working closely with clients to understand their needs and develop effective strategies, and in giving practical advice to clients in clear and understandable terms.
Michael is a trial lawyer with substantial experience in all phases of patent litigation. He has successfully briefed and argued Markman hearings and summary judgment motions for clients, paving the way to favorable resolution. He also has extensive experience representing clients before the International Trade Commission. Michael was on the Fish trial team that achieved a rare post-Therasense finding of inequitable conduct, which the Federal Circuit affirmed, resulting in a final judgment of no liability for a client on what began as a fifteen-patent infringement assertion.
In addition to patent litigation, Michael devotes a substantial part of his practice to providing patent due diligence services, including patent risk analysis and other advice to support business decisions on licensing and monetization. He has led Fish teams on numerous large-scale patent due diligence reviews (sometimes encompassing more than 5,000 patents) and structures his teams so they can deliver meaningful advice in the short time frame usually required for such projects.
Michael also serves as a member of the firm's diversity and pro bono committees. A Brooklyn native, Michael attended Regis High School in Manhattan, earned his undergraduate degree in systems engineering from the University of Virginia, and his J.D. from the University of Virginia School of Law. Michael lives in Larchmont, New York, with his wife and two children.
American Calcar, Inc. v. American Honda Motor Co., Inc. and Honda of America Manufacturing, Inc. (E.D. Tex, transferred to S.D. Cal.) – patent infringement action involving vehicle telematics.
Anvik Corp. v. Chi Mei Optoelectronics Corp. (S.D.N.Y.) – patent infringement action relating to a scanning microlithography system used in the production of liquid crystal displays (LCDs).
August Technology Corp. v. Camtek, Ltd. (D. Minn.) – patent infringement action relating to semiconductor wafer inspection machines.
Deckers Outdoor Corporation v. Cheng's Enterprises, Inc. (CD. Cal.) – copyright/trademark/trade dress action relating to footwear.
Homebingo Network, Inc. v. Multimedia Games, Inc. et al. (N.D.N.Y.) – patent infringement action relating to methods and systems for electronic gaming.
Honeywell et al. v. Casio Computer Co., Ltd. and Casio Inc. et al. – (D. Del.) patent infringement action relating to LCD modules.
In re Certain Foam Footwear, ITC Inv. No. 337-TA-567 (2006) – ITC action involving patent/trade dress relating to foam footwear.
Intelifuse Inc. v. Biomedical Enterprises Inc. – patent infringement action relating to medical devices for heating Nitinol staples.
Spansion LLC v. Samsung Electronics Co., Ltd. et al. (E.D. Va.). patent infringement action relating to methods of fabricating semiconductor memory devices.
U.S. Philips Corporation v. Iwasaki Co., Ltd. (S.D.N.Y) – patent infringement action on very high pressure mercury vapor discharge lamps.
Varian Semiconductor Equipment Assoc., Inc. v. Nissin Ion Equipment Co., Ltd. (W.D. Texas) – patent infringement action relating to ion implanters for semiconductor processing.
Testimonials
"I think [Mike's] strength is his straightforwardness and confidence in building a case, in the sense that he doesn't need tricks or any kind of tactics. He really builds a strong case based on the law and facts."
— Client testimonial, 2020 Chambers and Partners
Professional associations
American Intellectual Property Law Association (AIPLA)
New York Intellectual Property Law Association (NYIPLA)
Conner Inn of Court