Fish & Richardson is continuing its now two-year old collaboration with the Girl Scouts of America. This program aims to teach young women that they can be inventors and educate them on the basic tenets of IP law, specifically copyrights, trademarks, and patents. Through the program, the scouts earn their Intellectual Property Patch and Inventor's Badge.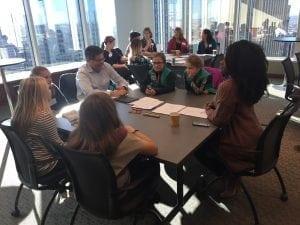 Last week, the Twin Cities office was able to have girls from five different troops participate in a larger event in the office. A group of Fish volunteers, including attorneys, paralegals, and members of our admin hub, worked with the troops to come up with a new invention. They then had the opportunity to "draft" patent applications, brainstorm trademark ideas, and learn about copyrights by creating a skit for their new invention.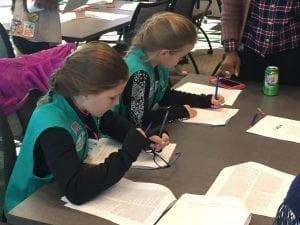 Attorneys John Dragseth, Deanna Reichel, and Rick Bisenius were able to offer their own expertise to the girls, helping them understand all aspects of intellectual property and highlighting the difference between prosecution and litigation.
For more information on this program, or to schedule an event, please contact [email protected] For general information about the Intellectual Property Patch, visit the USPTO's website here.
Related Attorneys
Related Services
Related Offices