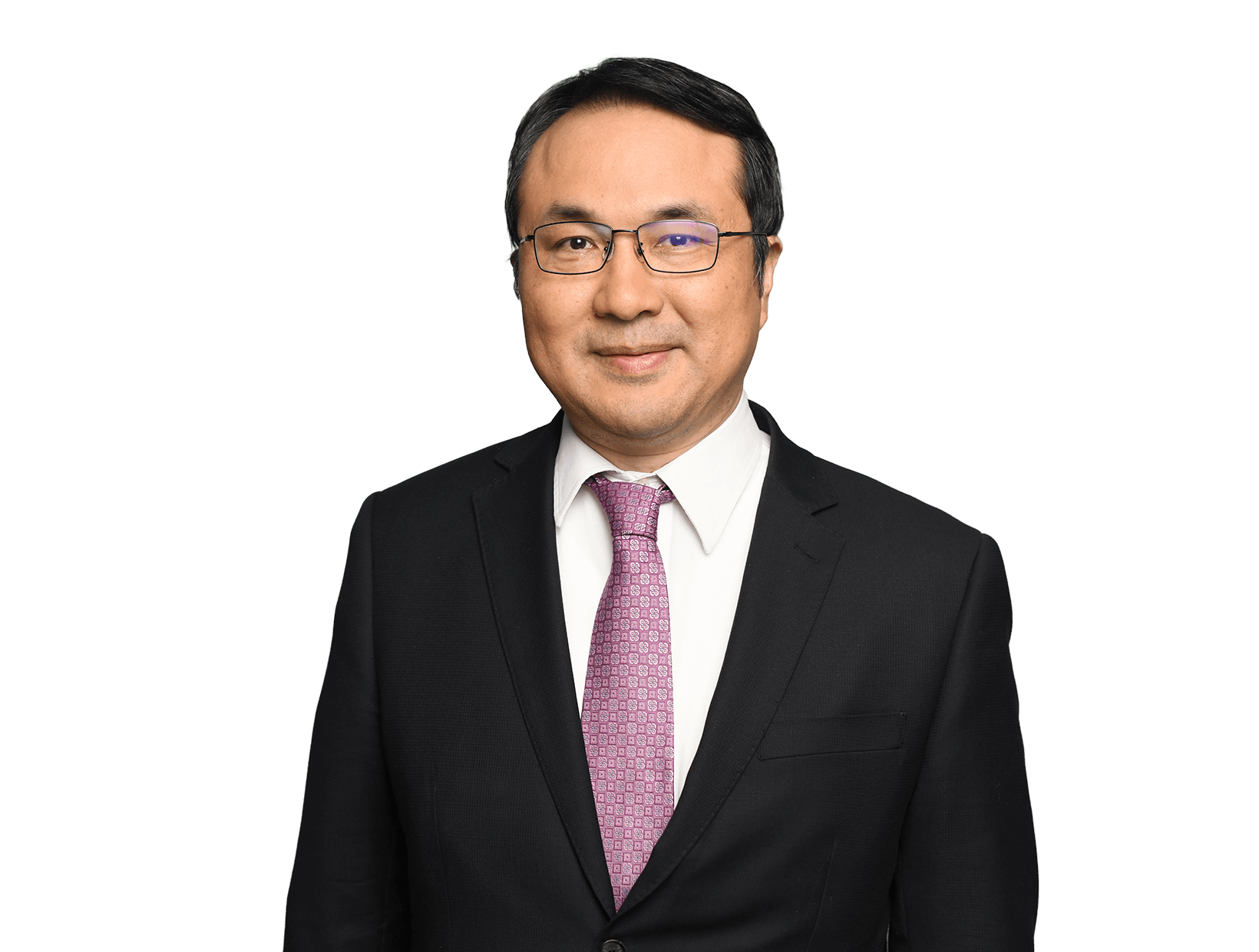 Yao
Wang, Ph.D.
---
Title

Principal

Offices

Washington, D.C.

Phone Numbers

Email
Overview
Yao Wang, Ph.D., brings exceptional insight with wide-ranging technical knowledge and research and development experience at two global companies and three leading institutions. His practice emphasizes patent prosecution, post-grant proceedings, client counseling, and portfolio development.
Yao prosecutes patents in a wide array of technologies, including semiconductor processing, integrated circuits design, communications networks, storage devices, database systems, computer vision, and medical imaging systems. He has a unique combination of technical experience in electrical engineering, computer science, biomedical engineering, and physics, and is very familiar with various operating systems, telecommunication/network technologies, web applications, and programming languages.
His post-grant experience includes both inter partes review and ex parte reexaminations. He drafts reissue applications and handles appeals, including oral argument before the Patent Trial and Appeal Board. He has also participated in various U.S. District Court cases and U.S. International Trade Commission proceedings and manages the portfolios of several mid-sized companies.
Before his legal career, Yao was a senior member of the research staff at Philips Research North America and a senior scientist at Pfizer Global R&D. He conducted in-depth research in areas of medical imaging systems, data-intensive image processing, advanced instrumentation, drug discovery and safety, and molecular imaging and medicine.
While conducting his doctoral research, Yao served as a student system administrator at the University of Michigan and designed and implemented a 64-element forward-viewing ring-annular array for a commercial intravascular ultrasound imaging system. The array is capable of both forward and sideward viewing in synthetic aperture mode for real-time imaging of human coronary arteries during vascular interventions. Yao was also the speaker at several IEEE symposia on this topic in Munich, Germany, and Honolulu, Hawaii.
While studying for his master's degree, Yao invented a magnetic resonance imaging technique to noninvasively map spatial temperature distribution with a sensitivity of 5 mºC. He was the recipient of a travel stipend to orally present the results for ISMRM in Sydney, Australia.
Yao is the named inventor on four U.S. patent applications.
Capital Pro Bono Honor Roll
Pro Bono Achievement Certificate
Patents
Wang, U.S. Patent Application 60/987841, filed Nov. 14, 2007, System and apparatus for power Doppler imaging with photo-acoustics
Wang, U.S. Patent Application 60/983991, filed Oct. 31, 2007, Tracer kinetic models for acoustic contrast imaging applications using photo-acoustics or thermo-acoustics
Wang, W.T. Shi, U.S. Patent Application 60/983994, filed Oct. 31, 2007, Photoacoustic imaging contrast agent and system for converting optical energy to in-band acoustic emission
Professional associations
American Intellectual Property Law Association (AIPLA)
Institute of Electrical and Electronics Engineers (IEEE)