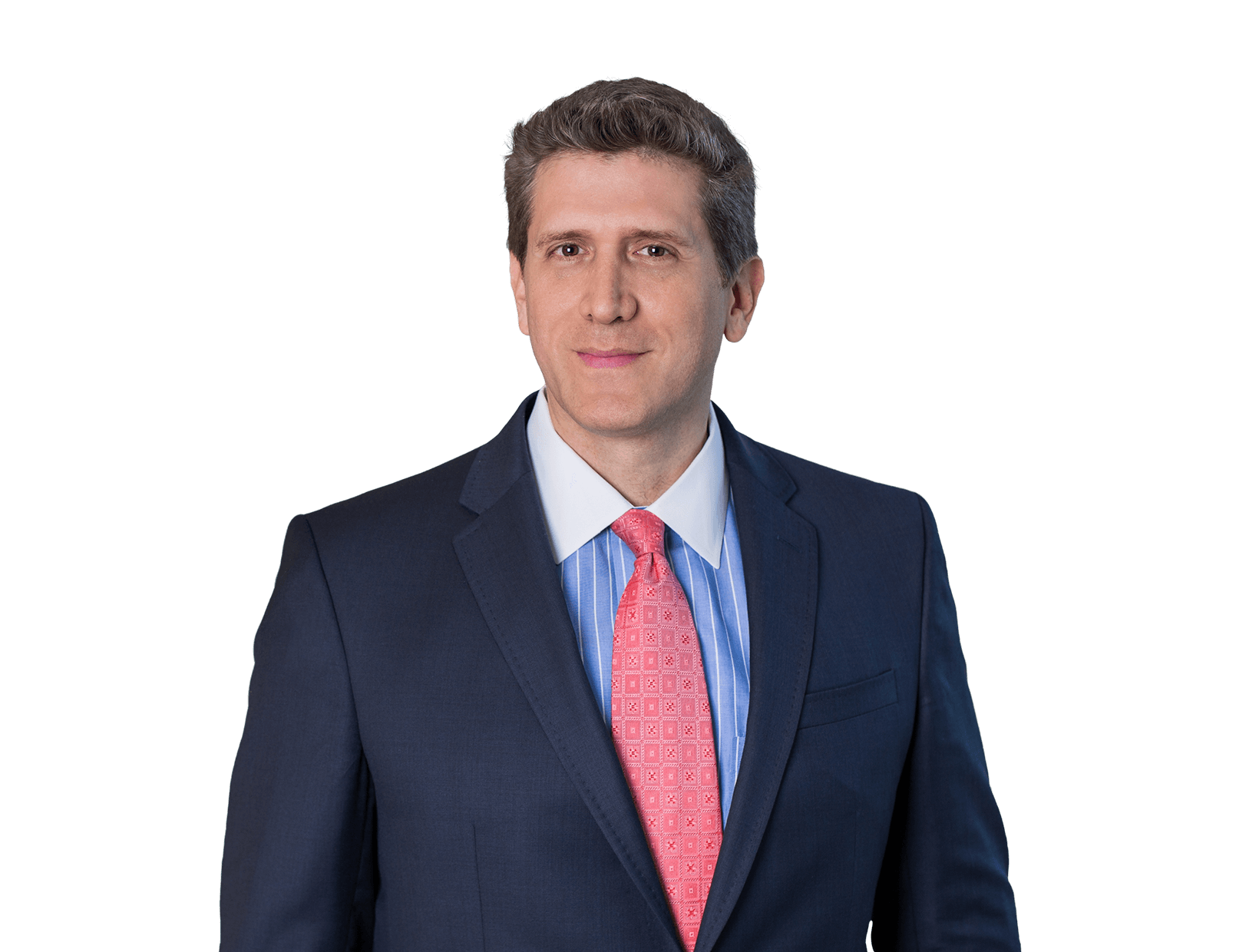 Roberto J.
Devoto
---
Title

Principal

Offices

Washington, D.C.

Phone Numbers

Email
Overview
Roberto Devoto maintains a broad practice covering patent prosecution, post-grant proceedings, client counseling, and helping clients establish and grow their patent portfolios.
Roberto helps clients at every stage, first by ensuring patent protection for their innovations and then strategizing with them to maximize their intellectual property value and competitive advantage while mitigating risk. Representing Fortune 100 companies as well as startups and emerging entities, Roberto advises and guides clients in designing and implementing procedures to protect intellectual capital and in formulating company-wide IP strategies and policies.
He prepares freedom to operate, patentability, validity, and infringement opinion letters, and conducts portfolio and due diligence analyses. He also represents clients in post-grant proceedings, including inter partes review proceedings, before the Patent Trial and Appeal Board.
Roberto is experienced in diverse technologies from wide-ranging software-related innovations to business methods, semiconductor device processing, medical devices, microprocessor architectures, video and audio compression, and encoding. He also is exceptionally experienced in telecommunications technologies, including Voice over Internet Protocol (VoIP) technologies, satellite communications, Interactive Voice Response and contact center communications technologies, and wireless communications technologies.
After graduating number one in his class in electrical engineering at the University of Michigan in 1993, Roberto earned a master's degree from the Massachusetts Institute of Technology in 1996 and a law degree from Harvard University in 1999, where he graduated with honors. His graduate work at MIT focused on semiconductor device processing with an emphasis on micromachining technologies.
Before beginning his legal career, Roberto worked as a management consultant at McKinsey & Co., where he specialized in the telecommunications industry and co-authored an industry analysis report on the long-haul data communications industry titled "Backbone! How Changes in Technology and the Rise of IP Threaten to Disrupt the Long-Haul Telecom Services Industry." Roberto is also an inventor of U.S. Patent 6,987,847, entitled Communication Device Monitoring.