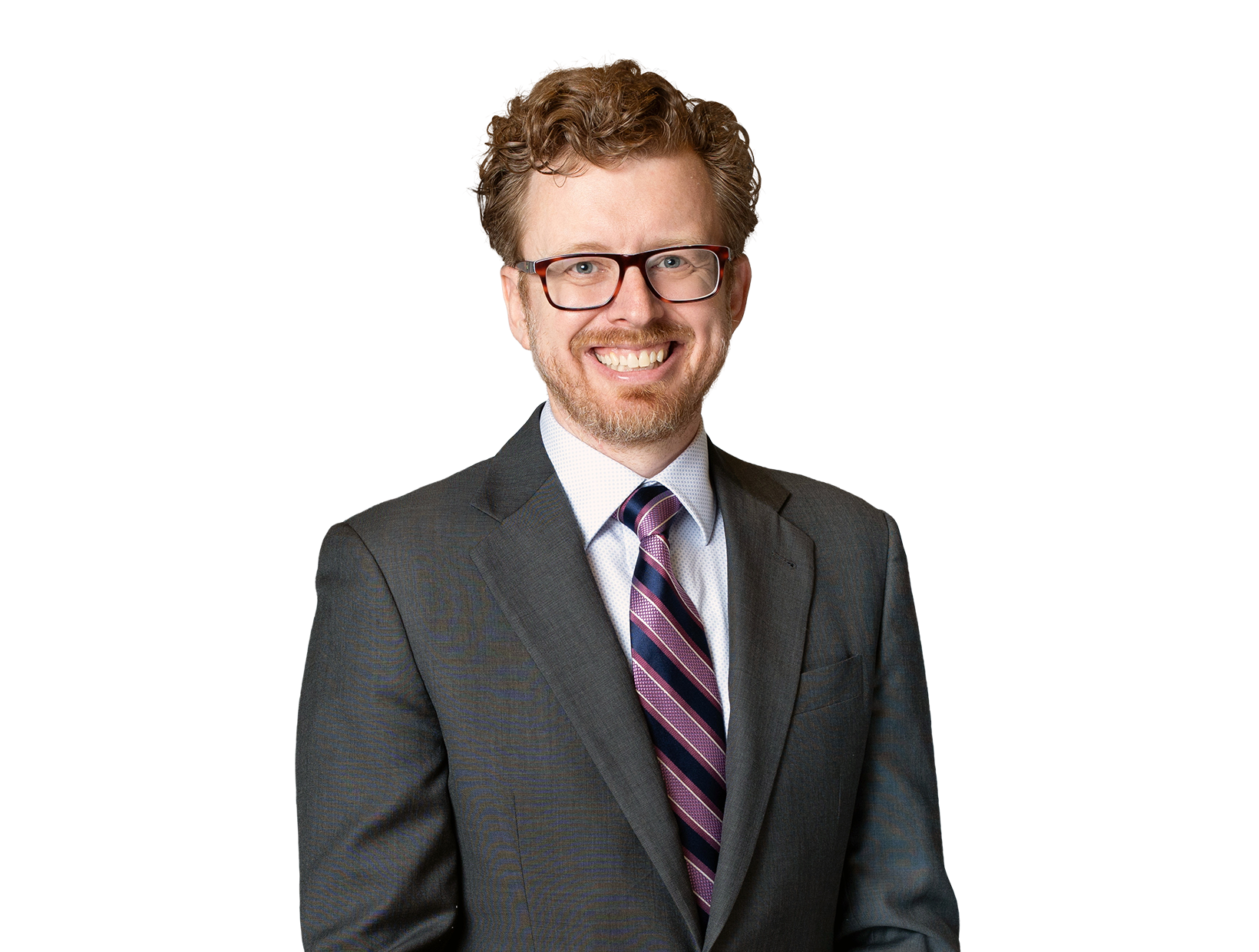 Rob
Courtney
---
Title

Principal

Offices

Minneapolis

Phone Numbers

Email
Overview
Rob Courtney has extensive experience before the U.S. Court of Appeals for the Federal Circuit, representing clients across numerous technologies in appeals from the U.S. International Trade Commission, the Patent Trial and Appeal Board, the U.S. Court of International Trade, and a wide variety of U.S. District Courts.
Rob has participated in over 50 appeals, both as principal counsel and as primary draftsperson and overall case manager. A former clerk to U.S. Circuit Judges Sharon Prost and Raymond Clevenger III, Rob has been extensively involved in Federal Circuit jurisprudence for many years. His years of experience, combined with top-tier persuasive writing ability, have made him a regular practitioner before the Federal Circuit. He also regularly advises clients on long-term planning and strategy surrounding future directions in patent law, as well as in directing trial teams on strategies for positive appellate outcomes.
Rob also has a track record of success at the trial level. He has advised clients and managed litigations from the earliest stages of pre-suit investigation through trial and up to the appellate stage. Rob has extensive experience practicing before the U.S. International Trade Commission and a wide variety of U.S. District Courts. Clients have sought his counsel in cases across technology areas, including cybersecurity, computer networking, flash memory, semiconductor manufacturing, industrial chemistry, oil and gas, electrical engineering, accounting, and mechanical engineering.
Rob was honored to be named one of Minnesota Lawyer's Up & Coming Attorneys in 2017. He also received the Giles S. Rich American Inn of Court award for 2011–2012 for contributions to that organization's work promoting professionalism, ethics, civility, and legal skills in intellectual property.
Certain Movable Barrier Operator Systems (Fed. Cir., ITC, CIT)—Represented the Chamberlain Group, LLC, in ITC and Federal Circuit proceedings relating to large-scale patent dispute.
Juniper Networks, Inc. v. Huawei Technologies Co., Ltd. (Fed. Cir. 2022)—Obtained affirmance of inter partes review decision confirming patentability of cybersecurity patent claims.
Hantz Software, LLC v. Sage Intacct, Inc. (Fed. Cir. 2022, N.D. Cal. 2021)—Obtained dismissal of multi-patent infringement case involving business method patents for subject-matter ineligibility, and affirmance thereof.
Case Name Confidential (Fed. Cir. 2022)—Successfully defended patentability of key claims in multiple IPR appeals.
Case Name Confidential (Fed. Cir. 2021)—Successfully obtained affirmance of summary judgment of no infringement for patent defendant in Eastern District of Texas.
SRI International, Inc. v. Cisco Systems, Inc. (Fed. Cir. 2020)—Successfully obtained reinstatement of enhanced damages award for patentee, and successfully defended award of attorney fees.
Certain Non-Volatile Memory Devices (ITC 2018)—Represented patent owner in complex Section 337 litigation relating to semiconductor manufacturing, successfully obtaining remedial orders prior to settlement.
In re Cutsforth, Inc. (Fed. Cir. 2018)—Successfully obtained writ of mandamus vacating transfer order.
Certain Automated Teller Machines (ITC 2017)—Represented respondent Nautilus Hyosung against Diebold in patent litigation concerning technology associated with ATMs. Obtained summary determination of noninfringement as to certain products and summary determination of invalidity as to certain claims.
Cutsforth, Inc. v. MotivePower, Inc. (Fed. Cir. 2015)—Successfully obtained reversal of IPR decision of unpatentability.
Certain Non-Volatile Memory Chips (Fed. Cir. 2015)—Represented respondents Macronix and Macronix's customers in a patent infringement action relating to non-volatile memory technology. Settled favorably.
Virtual Solutions LLC v. Microsoft Corp. (Fed. Cir. 2013)—Successfully defended summary judgment of invalidity for Microsoft in patent infringement case involving Xbox Kinect technology.
Certain Video Displays (ITC 2010)— Represented complainant LG Electronics in investigation enforcing patents related to digital televisions.
Certain Computer Products (ITC 2009)—Represented respondent ASUS in investigation relating to computer components.
Case Name Confidential (E.D. Tex. 2009)—Represented semiconductor chip manufacturer in patent infringement case involving WiFi encryption. Favorable settlement.
Fenner Investment, Ltd. v. Microsoft Corp. (E.D. Tex. 2007)—Successfully obtained summary judgment of noninfringement in patent infringement case involving joystick port interface circuits.