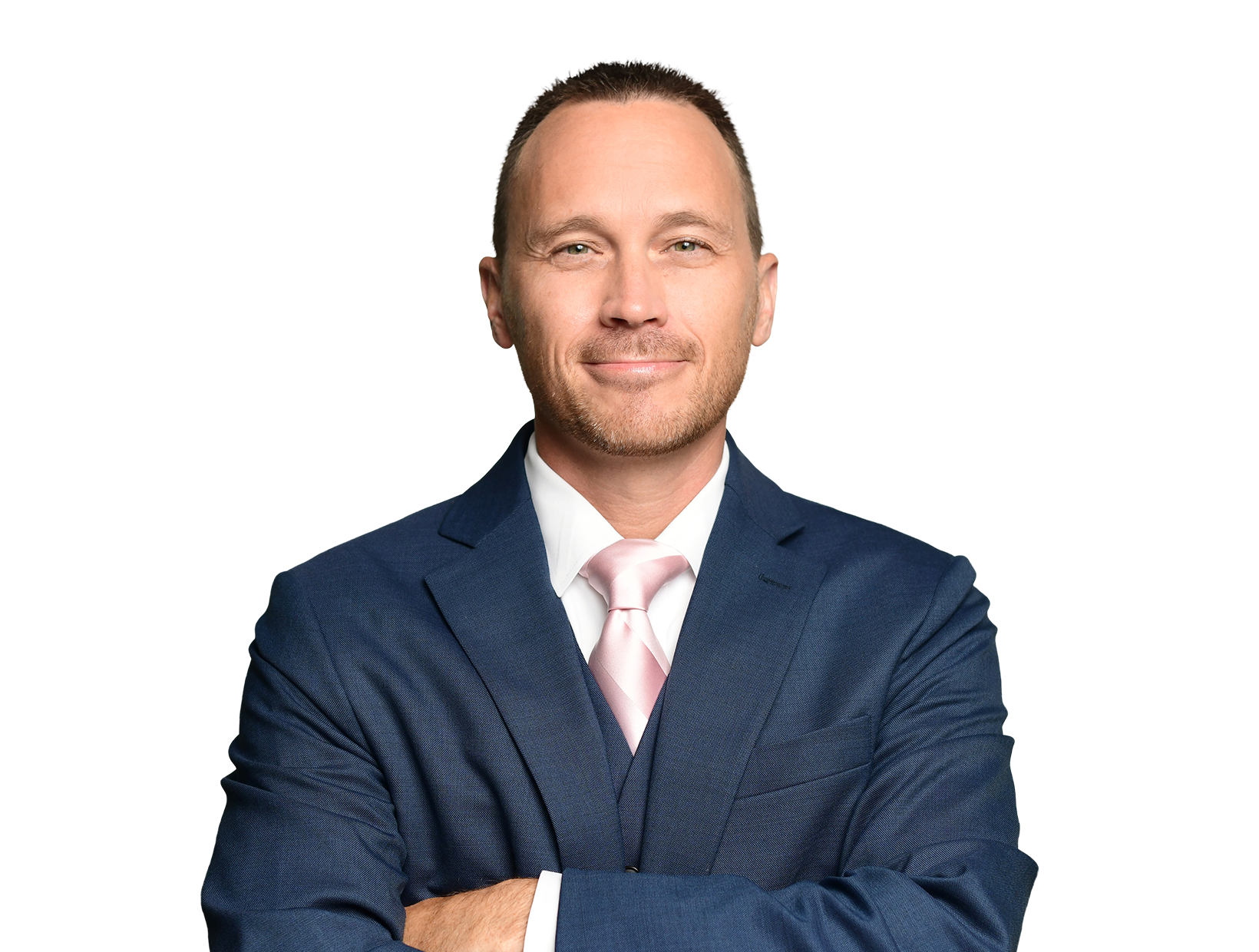 Michael T.
Hawkins
---
Title

Principal

Offices

Minneapolis

Phone Numbers

Email
Overview
Michael Hawkins helps industry-leading companies fend off patent-assertion entities, protects the intellectual property of innovators developing market-changing technologies, and strategizes with emerging companies on building and protecting their U.S. and international patent portfolios.
Michael excels in handling post-grant proceedings at the Patent Trial and Appeal Board, pre-suit investigations, U.S. and foreign patent portfolio strategy and management, patentability analysis, clearance and due diligence investigations, and intellectual property licensing and other agreements. Exceptionally skilled in handling inter partes reviews, he confidently steers his clients through PTAB proceedings and has represented patent owners and petitioners in hundreds of such proceedings.
He has served as lead counsel in IPR proceedings for some of the world's leading smartphone manufacturers in various post-grant proceedings. For more than 20 years, Michael has helped a variety of medical device companies to achieve their intellectual property goals and secure strong patent protection.
Michael is motivated by his love of learning about cutting-edge technologies, innovative companies, and groundbreaking ideas. His clients rely on his strategic, cost-effective solutions to achieve their business, litigation, and settlement goals. Not only does Michael represents a number of Fortune 100 companies, but his work also focuses on strategic counseling for emerging and early-stage companies, helping them to build robust patent portfolios and develop comprehensive IP strategies. He conducts freedom-to-operate studies, secures patent protection for their innovations in the U.S. and abroad, establishes offensive and defensive asset protection strategies, and sets the stage for venture capital funding, commercialization, and long-term growth.
In addition to his victories in the PTAB, Michael was recognized in "The World's Leading Patent Practitioners" by IAM Patent 1000, where he was singled out nationally as a leading attorney for post-grant proceedings (2020-2021). He has also been recognized as a "Rising Star in Minnesota" by Super Lawyers (2016-2017) and as an "Up & Coming" lawyer by Minnesota Lawyer (2013).
Michael also serves as a volunteer attorney for the Children's Law Center of Minnesota, providing pro bono representation and a voice for foster kids who are navigating the family court system. He also provides pro bono inventor assistance for low-income inventors referred through LegalCORPS and California Lawyers for the Arts.
Post-Grant Proceeding
Nokia Solutions and Networks OY, et al. v. Huawei Technologies Co. Ltd., IPR2017-00592
Nokia Solutions and Networks OY, et al. v. Huawei Technologies Co. Ltd., IPR2017-00593
Nokia Solutions and Networks OY, et al. v. Huawei Technologies Co. Ltd., IPR2017-00590
Nokia Solutions and Networks OY, et al. v. Huawei Technologies Co. Ltd., IPR2017-00591
Nokia Solutions and Networks OY, et al. v. Huawei Technologies Co. Ltd., IPR2017-00673
Nokia Solutions and Networks OY, et al. v. Huawei Technologies Co. Ltd., IPR2017-00698
Nokia Solutions and Networks OY, et al. v. Huawei Technologies Co. Ltd., IPR2017-00671
Nokia Solutions and Networks OY, et al. v. Huawei Technologies Co. Ltd., IPR2017-00658
Nokia Solutions and Networks OY, et al. v. Huawei Technologies Co. Ltd., IPR2017-00675
Google Inc., et al. v. Makor Issues & Rights Ltd., IPR2017-00815
Google Inc., et al. v. Makor Issues & Rights Ltd., IPR2017-00816
Google Inc., et al. v. Makor Issues & Rights Ltd., IPR2017-00817
Google Inc., et al. v. Makor Issues & Rights Ltd., IPR2017-00818
ResMed Corp., et al. v. Fisher & Paykel Healthcare Ltd., IPR2016-01729
ResMed Corp., et al. v. Fisher & Paykel Healthcare Ltd., IPR2016-01725
ResMed Corp., et al. v. Fisher & Paykel Healthcare Ltd., IPR2016-01719
ResMed Corp., et al. v. Fisher & Paykel Healthcare Ltd., IPR2016-01716
ResMed Corp., et al. v. Fisher & Paykel Healthcare Ltd., IPR2016-01735
ResMed Corp., et al. v. Fisher & Paykel Healthcare Ltd., IPR2016-01727
ResMed Corp., et al. v. Fisher & Paykel Healthcare Ltd., IPR2016-01734
ResMed Corp., et al. v. Fisher & Paykel Healthcare Ltd., IPR2016-01731
ResMed Corp., et al. v. Fisher & Paykel Healthcare Ltd., IPR2016-01730
ResMed Corp., et al. v. Fisher & Paykel Healthcare Ltd., IPR2016-01726
ResMed Corp., et al. v. Fisher & Paykel Healthcare Ltd., IPR2016-01718
ResMed Corp., et al. v. Fisher & Paykel Healthcare Ltd., IPR2016-01714
ResMed Corp., et al. v. Fisher & Paykel Healthcare Ltd., IPR2016-01723
ResMed Corp., et al. v. Fisher & Paykel Healthcare Ltd., IPR2016-01717
ResMed Corp., et al. v. Fisher & Paykel Healthcare Ltd., IPR2016-01724
Fisher & Paykel Healthcare Ltd. v. ResMed Ltd., IPR2017-01658
Fisher & Paykel Healthcare Ltd. v. ResMed Ltd., IPR2017-01659
Fisher & Paykel Healthcare Ltd. v. ResMed Ltd., IPR2017-00632
Fisher & Paykel Healthcare Ltd. v. ResMed Ltd., IPR2017-00634
Fisher & Paykel Healthcare Ltd. v. ResMed Ltd., IPR2017-00635
Fisher & Paykel Healthcare Ltd. v. ResMed Ltd., IPR2017-00501
Fisher & Paykel Healthcare Ltd. v. ResMed Ltd., IPR2017-00504
Fisher & Paykel Healthcare Ltd. v. ResMed Ltd., IPR2017-00340
Fisher & Paykel Healthcare Ltd. v. ResMed Ltd., IPR2017-00272
Fisher & Paykel Healthcare Ltd. v. ResMed Ltd., IPR2017-00215
Fisher & Paykel Healthcare Ltd. v. ResMed Ltd., IPR2017-00218
Fisher & Paykel Healthcare Ltd. v. ResMed Ltd., IPR2017-00061
Fisher & Paykel Healthcare Ltd. v. ResMed Ltd., IPR2017-00062
Fisher & Paykel Healthcare Ltd. v. ResMed Ltd., IPR2017-00064
Fisher & Paykel Healthcare Ltd. v. ResMed Ltd., IPR2017-00065
Fisher & Paykel Healthcare Ltd. v. ResMed Ltd., IPR2017-00057
Fisher & Paykel Healthcare Ltd. v. ResMed Ltd., IPR2017-00059
Google Inc. v. Mobile Telecommunications Technologies, LLC, IPR2017-00559
Google Inc. v. Mobile Telecommunications Technologies, LLC, IPR2017-00537
Google Inc. v. Mobile Telecommunications Technologies, LLC, IPR2017-00536
Google Inc. v. Mobile Telecommunications Technologies, LLC, IPR2017-00535
Google Inc. v. Mobile Telecommunications Technologies, LLC, IPR2017-00534
Google Inc. v. Mobile Telecommunications Technologies, LLC, IPR2017-00533
Google Inc. v. Mobile Telecommunications Technologies, LLC, IPR2017-00532
Google Inc. v. Mobile Telecommunications Technologies, LLC, IPR2017-00530
Google Inc. v. Mobile Telecommunications Technologies, LLC, IPR2017-00529
Arctic Cat Inc. v. Polaris Industries Inc., IPR2017-00455
Arctic Cat Inc. v. Polaris Industries Inc., IPR2017-00433
Arctic Cat Inc. v. Polaris Industries Inc., IPR2017-00199
Google Inc. v. Makor Issues, IPR2016-01537
Google Inc. v. Makor Issues, IPR2016-01536
Google Inc. v. Makor Issues, IPR2016-01535
Google Inc. v. Klaustech, IAG., CBM2016-00096
Microsoft Corporation v. Corel Software, LLC, IPR2016-0130
Microsoft Corporation v. Corel Software, LLC, IPR2016-01086
Microsoft Corporation v. Corel Software, LLC, IPR2016-01085
Microsoft Corporation v. Corel Software, LLC, IPR2016-01084
Microsoft Corporation v. Corel Software, LLC, IPR2016-01083
Google Inc. v. Porto Technology Co. Ltd., IPR2016-00045
Google Inc. v. Porto Technology Co. Ltd., IPR2016-00022
Arctic Cat Inc. v. Polaris Industries Inc., IPR2015-01789
Arctic Cat Inc. v. Polaris Industries Inc., IPR2015-01788
Arctic Cat Inc. v. Polaris Industries Inc., IPR2015-01783
Arctic Cat Inc. v. Polaris Industries Inc., IPR2015-01781
Google Inc. et al. v. American Navigational Systems, Inc., IPR2015-00851
Google Inc. et al. v. American Navigational Systems, Inc., IPR2015-00849
Arctic Cat Inc. v. Polaris Industries Inc., IPR Case No. IPR2014-01427
Arctic Cat Inc. v. Polaris Industries Inc., IPR Case No. IPR2014-01428
Google Inc. v. Visual Real Estate, Inc., IPR Case No. IPR2014-01338
Google Inc. v. Visual Real Estate, Inc., IPR Case No. IPR2014-01339
Google Inc. v. Visual Real Estate, Inc., IPR Case No. IPR2014-01340
Google Inc. v. Visual Real Estate, Inc., IPR Case No. IPR2014-01341
Google Inc. v. MicroGrafx LLC, IPR Case No. IPR2014-00532
Google Inc. v. MicroGrafx LLC, IPR Case No. IPR2014-00533
Google Inc. v. MicroGrafx LLC, IPR Case No. IPR2014-00534
NuVasive, Inc. v. Warsaw Orthopedic, Inc., IPR Case No. IPR-201300208
NuVasive, Inc. v. Warsaw Orthopedic, Inc., IPR Case No. IPR-201300206
NuVasive, Inc. v. Warsaw Orthopedic, Inc., IPR Case No. IPR-201300395
NuVasive, Inc. v. Warsaw Orthopedic, Inc., IPR Case No. IPR-201300396
Medtronic, Inc. v. NuVasive, Inc., IPR Case No. IPR-201300504
Medtronic, Inc. v. NuVasive, Inc., IPR Case No. IPR-201300506
Medtronic, Inc. v. NuVasive, Inc., IPR Case No. IPR-201300487
Medtronic, Inc. v. NuVasive, Inc., IPR Case No. IPR-201300507
Medtronic, Inc. v. NuVasive, Inc., IPR Case No. IPR-2013-00508
Medtronic, Inc. v. NuVasive, Inc., IPR Case No. IPR 2014-00034
Medtronic, Inc. v. NuVasive, Inc., IPR Case No. IPR 2014-00035
Medtronic, Inc. v. NuVasive, Inc., IPR Case No. IPR 2014-00071
Medtronic, Inc. v. NuVasive, Inc., IPR Case No. IPR 2014-00073
Medtronic, Inc. v. NuVasive, Inc., IPR Case No. IPR 2014-00074
Medtronic, Inc. v. NuVasive, Inc., IPR Case No. IPR 2014-00075
Medtronic, Inc. v. NuVasive, Inc., IPR Case No. IPR 2014-00076
Medtronic, Inc. v. NuVasive, Inc., IPR Case No. IPR 2014-00081
Medtronic, Inc. v. NuVasive, Inc., IPR Case No. IPR 2014-00087
Continental Automotive Systems, Inc. v. Wasica Finance GMBH et. al., IPR Case No. IPR 2014-00295
Continental Automotive Systems, Inc. v. Wasica Finance GMBH et. al., IPR Case No. IPR2014-01454
Schrader Int'l, Inc. et. al. v. Wasica Finance GMBH et. al., IPR Case No. IPR 2014-00476
Schrader Int'l, Inc. et. al. v. Wasica Finance GMBH et. al., IPR Case No. IPR2015-00272
Reexamination Proceedings
Google Inc. v. Intertainer, Inc., Control No. 95/000,313
Google Inc. v. Streetspace, Inc., Control No. 95/001,763
Requester v. Klaustech, Inc., Control No. 90/011,303
Requester v. Suffolk Technologies LLC, Control No. 90/012,714
Requester v. Suffolk Technologies LLC, Control No. 90/012,427
NuVasive, Inc. v. Warsaw Orthopedic, Inc., Control No. 95/000,451
NuVasive, Inc. v. Warsaw Orthopedic, Inc., Control No. 95/000,449
NuVasive, Inc. v. Warsaw Orthopedic, Inc., Control No. 95/000,448
NuVasive, Inc. v. Warsaw Orthopedic, Inc., Control No. 95/000,446
NuVasive, Inc. v. Warsaw Orthopedic, Inc., Control No. 95/002,346
Medtronic, Inc. v. NuVasive, Inc., Control No. 95/001,247
Medtronic, Inc. v. NuVasive, Inc., Control No. 95/001,202
Nest Labs, Inc. v. Honeywell Int'l, Inc., Control No. 95/002,040
Nest Labs, Inc. v. Honeywell Int'l, Inc., Control No. 95/002,041
USTC LLC v. Horian, Control No. 95/000,134
Kwiktwist Int'l, Inc. v. Handle It LLC, Control No. 90/007,077 (power of attorney after close of prosecution)
Pro bono activities
Volunteer Attorney for Children's Law Center of Minnesota
LegalCORPS (pro bono inventor assistance)
California Lawyers for the Arts (pro bono inventor assistance)