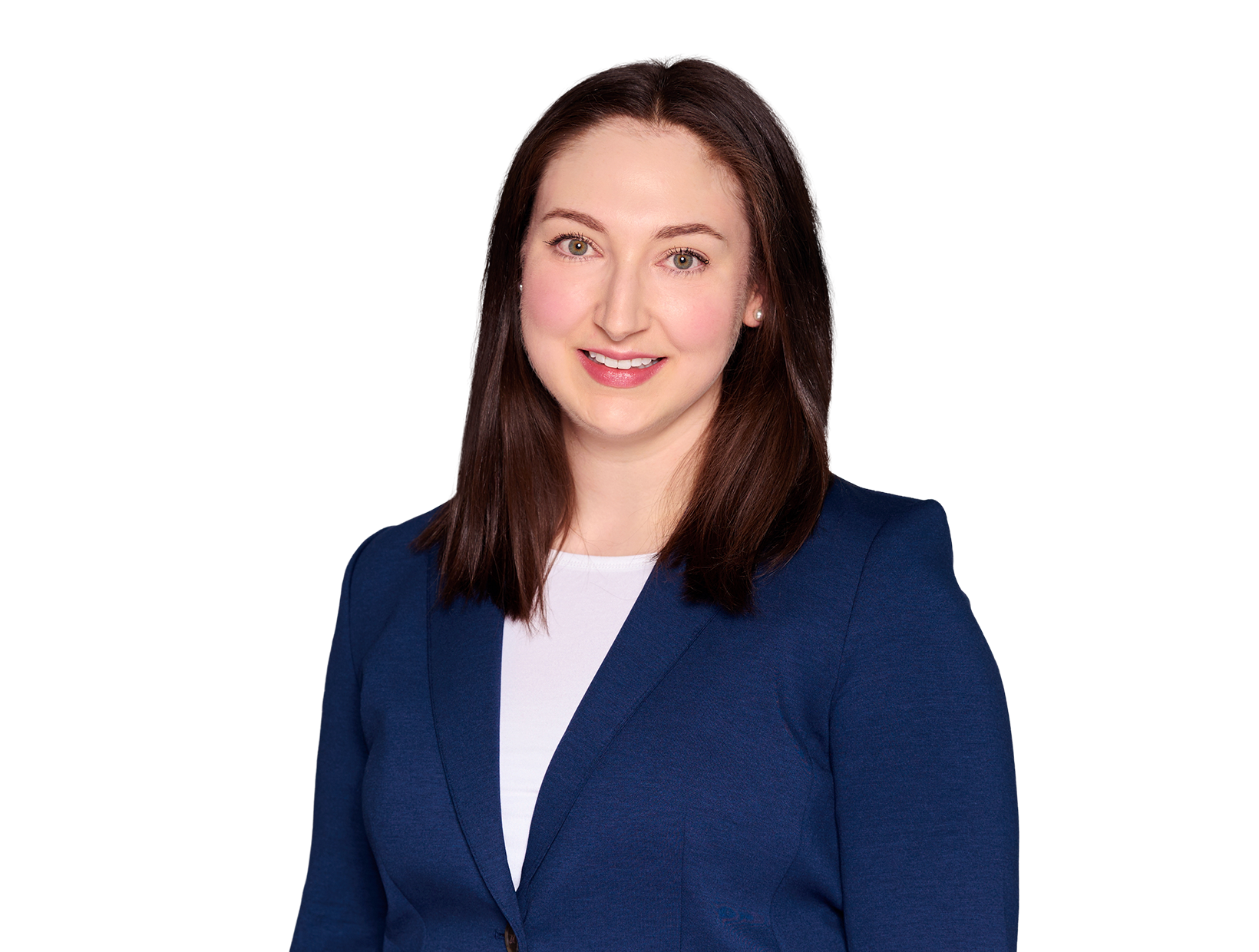 Kayleigh E.
McGlynn
---
Title

Associate

Offices

Boston

Phone Numbers

Email
Overview
Kayleigh McGlynn is an integral member of Fish's litigation team focused on patent, trade secret, and copyright litigation in U.S. District Courts. Her litigation experience spans a diverse range of technologies including life sciences, biotechnology, pharmaceuticals, chemicals, computer software, energy, and consumer products.
Kayleigh conducts legal research, drafts motions, handles discovery, and assists throughout all stages of litigation. She is experienced in all phases of litigation from pre-filing due diligence through trial and post-trial briefing. Her experience includes drafting initial pleadings, managing fact discovery, preparing to take and defend depositions of fact witnesses, taking depositions of fact witnesses, drafting discovery motions, assisting technical experts with opening and rebuttal reports, drafting dispositive motions, preparing for and attending trial in a supporting role, and drafting post-trial motions.
During law school, Kayleigh served as the electronic supplement editor for the Boston College Law Review and editor-in-chief of the Boston College Intellectual Property & Technology Forum. She was a research assistant for J. Donald Monan, S.J., University Professor of Law, Daniel R. Coquillette, working on the Harvard Law School history project. Kayleigh interned with the Boston College Innocence Program, where she investigated clients' cases of wrongful conviction and advocated for improvements to the Massachusetts statute that provides reentry services and compensation to exonerees. In connection with this clinical work, she was named a Boston College Law School public interest designation fellow and received an award for pro bono excellence. Kayleigh also interned with the U.S. Attorney's Office for the District of Massachusetts in the economic crimes and cybercrime units.
Before attending law school, Kayleigh worked as a research scientist at a biotechnology company focused on molecular diagnostics. Her work concentrated on the development of reagents for the collection and stabilization of clinical patient samples prior to molecular testing, primarily with polymerase chain reaction (PCR).
Professional associations
AIPLA Giles S. Rich Memorial Moot Court Competition, National Writing Director (2021–Present)
Pro bono activities
Political Asylum/Immigration Representation Project
Kids in Need of Defense
Immigration Equality
Legal Momentum