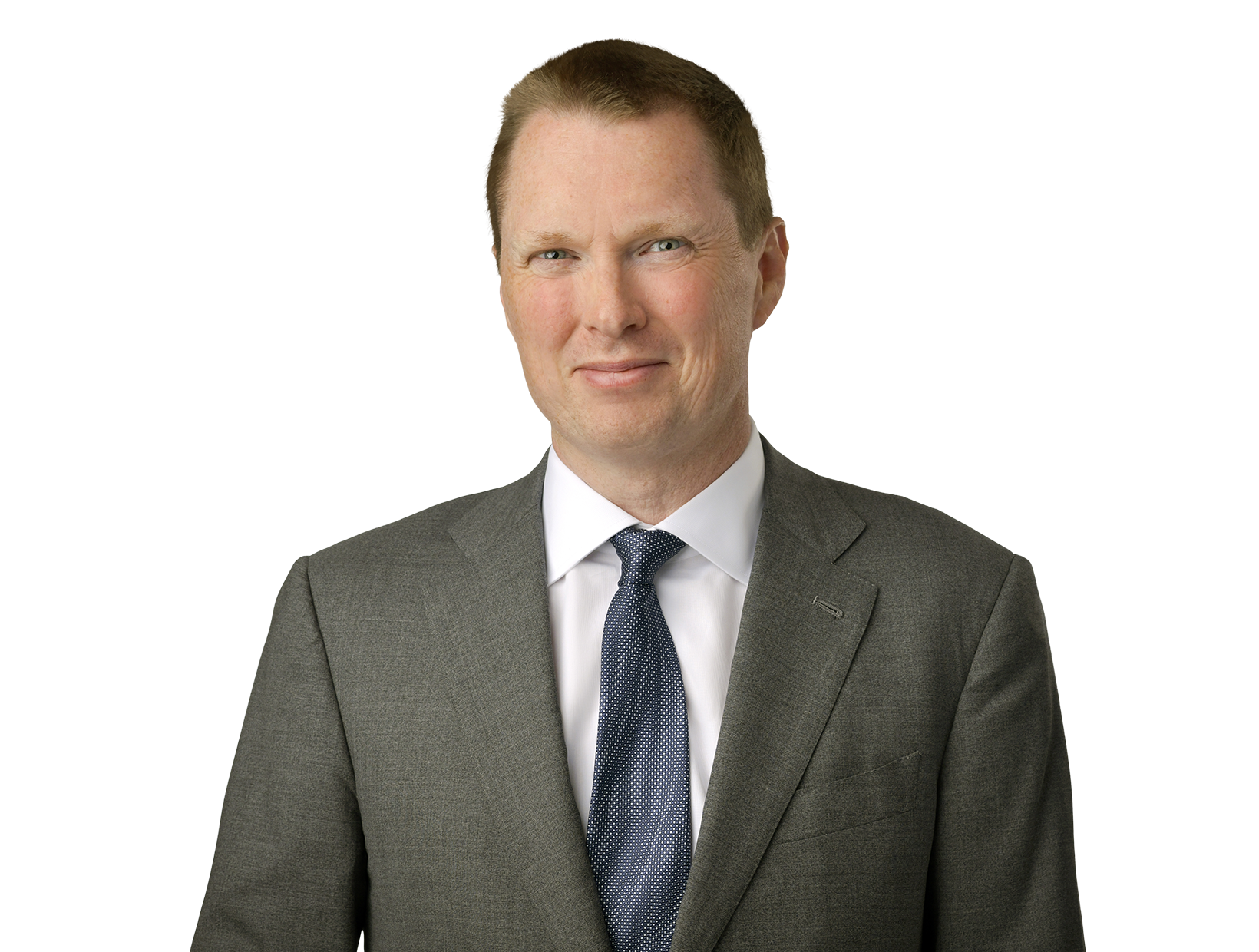 John C.
Adkisson
---
Title

President & Chief Executive Officer, Principal

Offices

Minneapolis

Phone Numbers

Email
Overview
John Adkisson is president and chief executive officer of Fish & Richardson and has served in that role since 2020. As president and CEO, John is responsible for the firm's overall strategic direction. He has a reputation for his in-the-trenches work ethic and his passion for promoting Fish's culture of innovation and teamwork to the firm's clients and potential clients. John's priorities include expanding the firm's global reach and maintaining and building on Fish's reputation as one of the world's premier intellectual property firms.
John has chaired the firm's Management Committee since 2020 and has been an elected member of the Management Committee since 2017. John also served as the managing group leader for the firm's 200-plus lawyer litigation group from 2017 to 2020.
In addition to serving as president and CEO of the firm, John has 20-plus years of experience as a patent infringement litigator. Over the past decade, John has focused on high-stakes pharmaceutical cases, including representing clients in Hatch-Waxman and the rapidly emerging field of biosimilar litigation. John has also acted as lead counsel in numerous post-grant proceedings before the Patent Trial and Appeal Board.
Some of John's high-profile cases include helping Repligen Corp. and Massachusetts Institute of Technology win a $65 million settlement from ImClone Systems. He was on the team that represented Coherus BioSciences Inc. and succeeded in getting three key patents covering AbbVie Inc.'s arthritis medication Humira® — the world's best-selling drug — invalidated by the PTAB in 2017.
As the managing group leader for the firm's litigation group, John played a pivotal role in investing in and shaping the firm's next generation of trial lawyers. He is a strong proponent of Fish's 1L Diversity Fellowship program, which awards scholarships and summer associate positions to diverse first-year law students.
John's contributions to the field of intellectual property law have been widely recognized. In 2020, Law360 featured John in his new role as CEO. In 2015, The National Law Journal profiled his long-standing successful work on behalf of 3M Co. He has also been named a Minnesota Super Lawyer since 2016 and has been included in Best Lawyers in America every year since 2015.
Immunex Corp and Amgen Manufacturing, Ltd. et al v. Samsung Bioepis Co., Ltd., (D.N.J.) Serving as counsel for Samsung Bioepis against Immunex and Amgen in case involving ETICOVO, Samsung Bioepis's biosimilar product to Enbrel. Case is ongoing.
Janssen Biotech, Inc. v. Samsung Bioepis, Co., Ltd., (D.N.J.) Served as counsel for Samsung Bioepis against Janssen in case involving Renflexis, Samsung Bioepis's biosimilar product to Remicade. Janssen dismissed all claims against Samsung Bioepis with prejudice in November 2017.
Athena Diagnostics Inc. v. Mayo Clinic (D. Mass.) Served as counsel for Mayo Clinic in patent case related to detection of autoimmune disorder in patients. Case dismissed in Mayo's favor on all counts in August 2017 and dismissal affirmed by Federal Circuit in 2019.
Coherus BioSciences, Inc. v. AbbVie Biotechnology Ltd., IPR 2016-00172 (P.T.A.B.) Served as counsel for Petitioner Coherus Biosciences in IPR proceedings related to patents covering AbbVie dosing regimens related to Humira. All claims invalidated in Final Written Decisions issued in May and June 2017, cases settled in 2018.
Gilead Sciences, Inc. v. AbbVie Inc., (D. Del.) Served as counsel for Gilead against AbbVie in case involving solid formulations of pharmaceutical products related to treatment of Hepatitis C. Case settled in 2016.
Massachusetts Institute of Technology and Repligen Corp. v. ImClone Systems, Inc., (D. Mass.) Obtained $65 million settlement on morning of trial in September, 2007 in patent case in District of Massachusetts involving cancer drug Erbitux. Case reported in articles, "Twin Cities Lawyers Take On Most Bizarre Case of Their Lives in MIT v. ImClone Systems," and "Twin Cities Lawyers Score in Boston."
Amarin Pharmaceuticals Ireland Ltd. v. Omthera Pharmaceuticals, Inc. and AstraZeneca Pharmaceuticals L.P. (D. Del.) Counsel for Amarin Pharmaceuticals in patent case involving cholesterol-lowering drugs.
The Regents of the University of Michigan and Repligen Corp. v. Bristol Myers Squibb, (E.D. Tex.) Counsel for the University of Michigan and Repligen Corporation in patent case related to patent for method for treating rheumatoid arthritis.
Arctic Cat v. Polaris and Polaris v. Arctic Cat (D. Minn.) Lead counsel for Arctic Cat on series of patent infringement cases and PTAB proceedings related to off-road vehicles. Argued and obtained successful PTAB rulings on behalf of Arctic Cat. Cases currently pending in the District of Minnesota.
3M Innovative Properties Co. v Avery Dennison Corp., (D. Minn.) Served as co-lead counsel for 3M in patent and antitrust cases related to retroreflective sheeting used on highway road signs. Argued and obtained successful Markman and summary judgment rulings on behalf of 3M. Cases settled in 2013.
Halo LLC v. Pulse Engineering, Inc., (D. Nev.) Counsel for Halo LLC in patent case related to surface mount transformers used in electronics products. Case resulted in a jury verdict of willful infringement on Halo's behalf in November 2012 in the District of Nevada, affirmed by the United States Supreme Court in 2016.
3M Innovative Properties Co. v. Avery Dennison Corp., (D. Minn.) Trial counsel for 3M in case tried to jury in Minneapolis in December, 2005. Jury returned verdict for 3M on all counts, permanent injunction granted in March, 2006.
NUTech Ventures v. Syngenta Seeds, Inc., (D. Neb.) Counsel for NUTech Ventures (associated with the University of Nebraska-Lincoln) in patent case related to genetically modified corn. Argued and obtained successful Markman ruing on behalf of NUTech. Case settled in 2014.
Testimonials
"John Adkisson is the trial supremo… Adkisson focuses on big-ticket pharmaceutical cases in district courts, although he also has ample post-grant lead counsel experience." — Client testimonial, 2019 IAM Patent 1000
"John Adkisson is very, very good. He's unflappable in negotiations, he doesn't bang his shoe on a podium, he comes across well and he's persuasive to folks on the other side. He always takes a thoughtful approach, he's not emotional, and he'll say why if he disagrees." — Client testimonial, 2017 Chambers and Partners
Minneapolis Lawyer of the Year for Patent Litigation
Healthcare/Life Science Trailblazer
Professional associations
American Bar Association
Federal Circuit Bar Association
American Intellectual Property Law Association (AIPLA)
Minnesota Intellectual Property Law Association