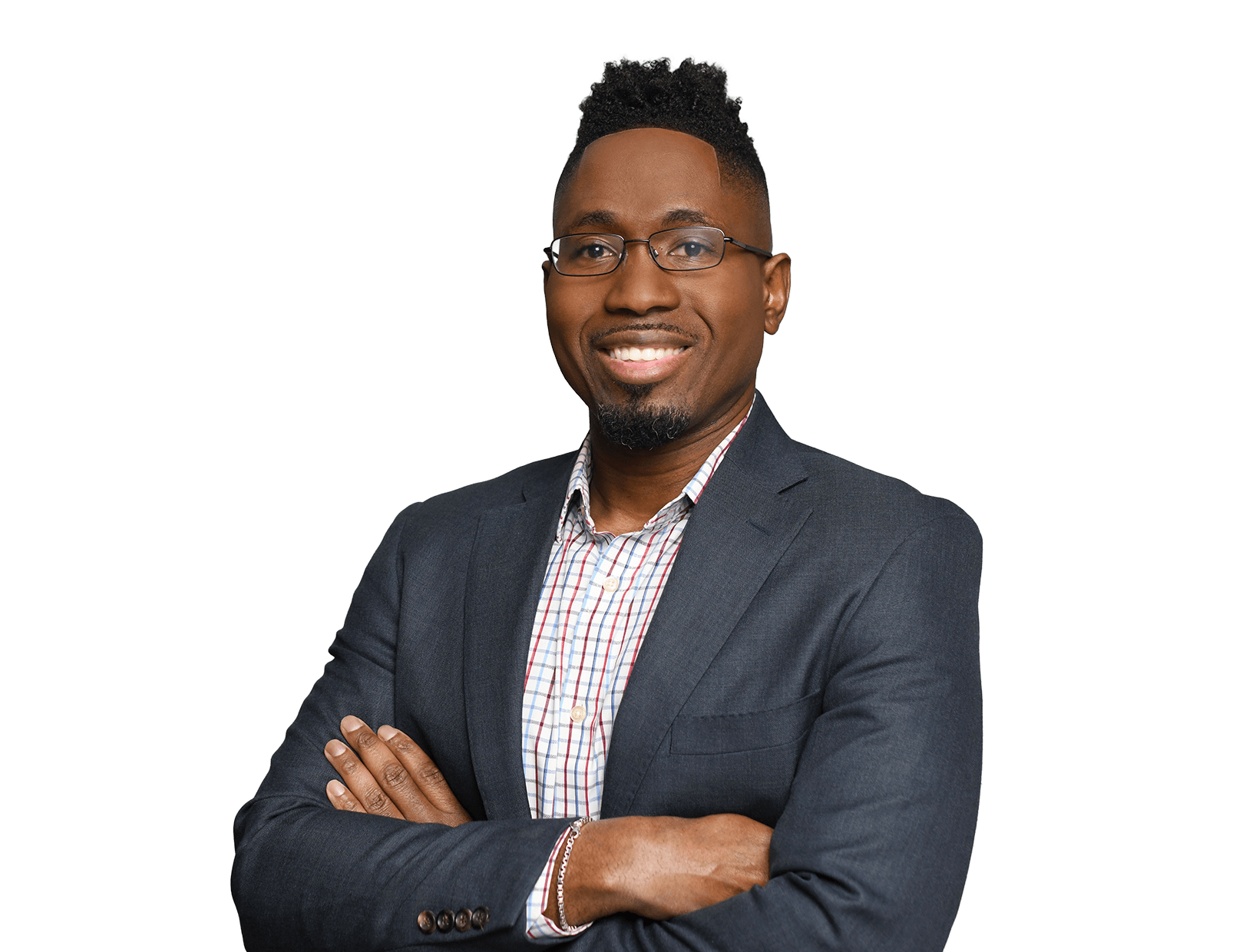 Joel
Henry
---
Title

Principal

Offices

Washington, D.C.

Phone Numbers

Email
Overview
Joel Henry helps his clients obtain patent protection for their intellectual property assets by drafting and prosecuting patent applications primarily in the electrical, software, and cloud computing fields, including CPU, machine-learning, and telecommunications technologies.
Joel has significant experience preparing and prosecuting patent applications covering GPUs and special-purpose processors, such as neural network processors that implement multiple layer neural networks or hardware accelerators designed for executing machine-learning models in mobile/edge devices, as well as distributed cloud-based systems for training and inference on large datasets. Joel also has extensive experience with the following technologies: CPU/processor cores, system-on-chip (SoC) design, and 4G/LTE and 5G, including substantial experience analyzing 3GPP standards and related working group submissions.
In addition to his extensive experience drafting patent applications, Joel has considerable experience handling post-grant proceedings from the perspective of both the petitioner and the patent owner. His post-grant experience includes representing clients before the Patent Trial and Appeal Board in both inter partes review proceedings and ex parte reexamination proceedings.
Before joining Fish & Richardson, Joel worked for several years as an engineer for a Fortune 50 aerospace engineering company, where he gained experience in multiple engineering disciplines. He initially worked as a software/computer engineer, carrying out software development and verification testing on software modules used in engine controllers for military and commercial jet engines. He then transitioned to an electrical engineering role in which he led engineering efforts associated with the manufacturing and testing of complex electronic systems used onboard NASA's International Space Station.
In addition to his legal and engineering experience, Joel is a veteran and Air Force cyberspace operations officer currently serving as a reserve officer in the Tactical Warfighter Communications division (A2/6CW) at the Pentagon, Washington, D.C.
*Admitted only in Indiana. Not admitted to practice in Washington, D.C. Work conducted in Washington, D.C., is directly supervised by a member of the D.C. bar or is limited to U.S. federal courts or agencies listed in admissions or otherwise authorized by law.