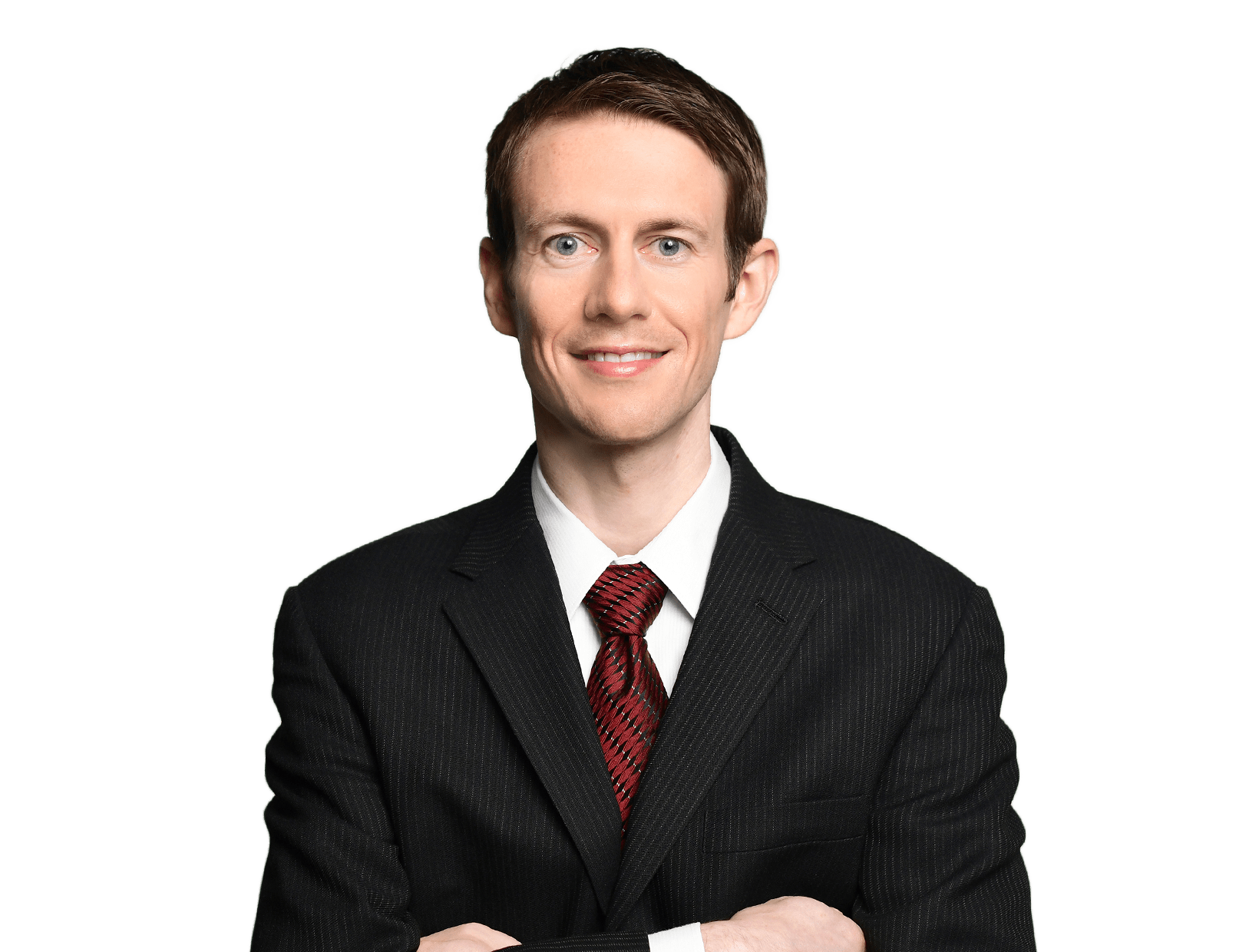 James
Huguenin-Love, Ph.D.
---
Title

Principal

Offices

Minneapolis, Silicon Valley

Phone Numbers

Email
Overview
James Huguenin-Love, Ph.D., is a patent litigator who combines extensive technical knowledge with artful litigation skills to help his clients achieve wins in complex disputes in a variety of forums.
With a background in computer engineering and a doctorate in electrical engineering, James has broad technical knowledge that spans semiconductor device physics, quantum mechanics, computer programming, communications and information theory, and more.
James has worked on standard-essential patent cases rooted in IEEE and ETSI/3GPP cellular standards, with technological areas of experience including handovers, carrier aggregation, MIMO, network slicing, and core network components involving 802.11 wireless standards and 5G (NR), 4G (LTE), and 3G (UMTS) cellular standards. He also has worked on patent cases involving integrated circuit design, power supply controllers, wafer polishing, video editing, screen scraping software, and bed sheets. In one significant matter, James was a member of the trial team in a dispute involving tire pressure monitoring technology — a matter that resulted in a $31 million jury verdict for the client.
An integral member of the Fish & Richardson litigation team, James played a critical role in helping win the dismissal of active multidistrict litigation (MDL) cases against defendant clients in cases involving commercial printing plate patents on the grounds that the plaintiff lacked subject matter jurisdiction due to improper assignment of patent rights.
James has extensive research experience and has written several articles on silicon carbide semiconductor properties and solar cell absorber materials. While in college, James participated in the Langley Aerospace Research Student Scholars program at NASA, which was designed to bridge the gap between academic concepts and real-world experience. As a program participant, he studied noninvasive techniques to measure blood oxygenation levels in the brain by simulation.
In his spare time, James enjoys cycling and cheering on the University of Nebraska volleyball team.