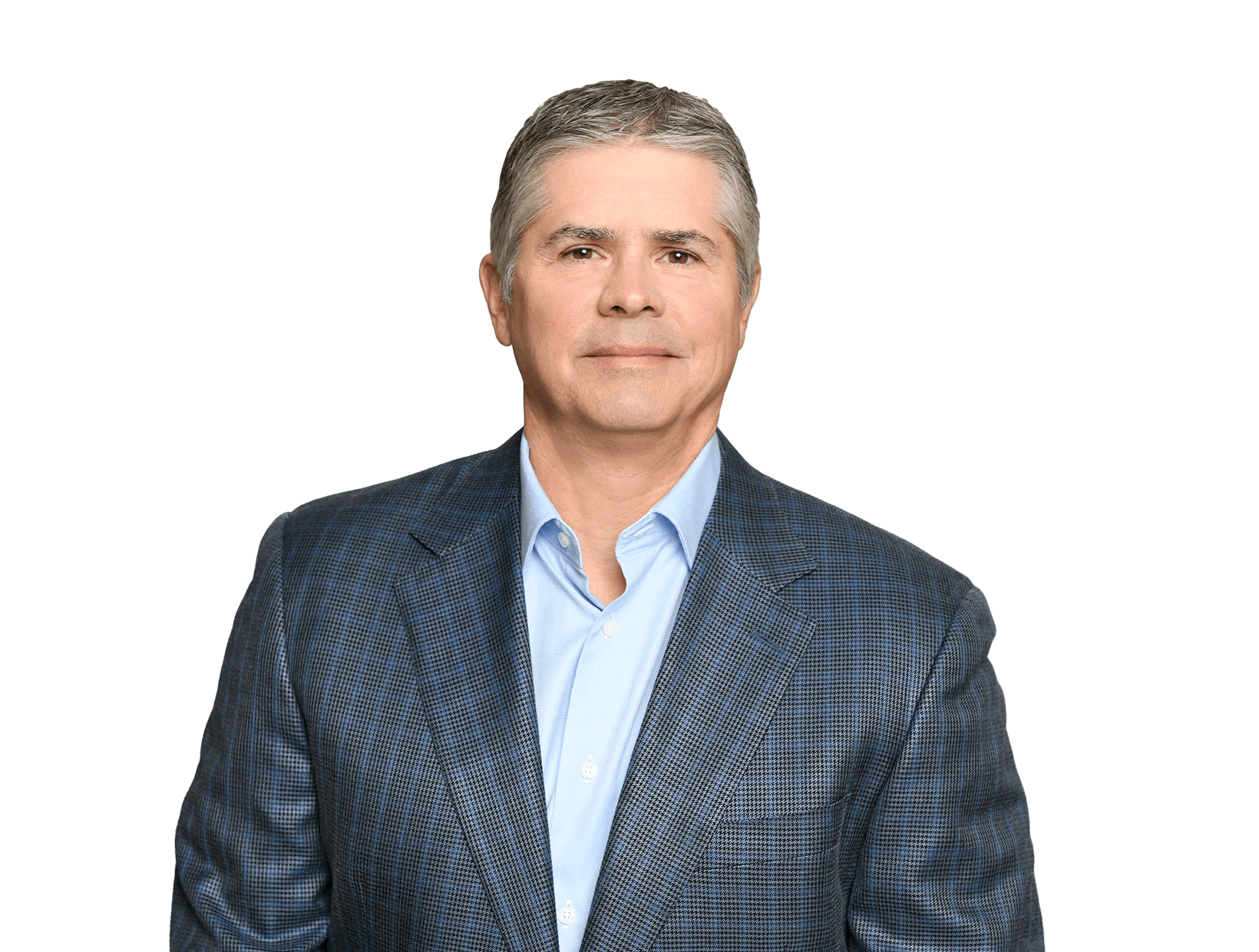 Frank E.
Scherkenbach
---
Title

Principal

Offices

Boston, Silicon Valley

Phone Numbers

Email
Overview
Frank Scherkenbach is a leading patent trial lawyer who specializes in complex, high-technology litigation. He has particular experience in cases related to computer software, semiconductors, medical devices, and life sciences.
Frank is known for his ability to craft novel legal theories and present compelling, persuasive arguments to juries and judges – skills developed while trying more than 40 patent cases to jury verdict, as well as many U.S. District Court and U.S. International Trade Commission bench trials.
Frank's wins in U.S. District Courts, the Federal Circuit, and the ITC earned him recognition as Benchmark Litigation's 2019 "Intellectual Property Attorney of the Year." His remarkable successes include:
Jury verdicts worth hundreds of millions of dollars in damages and injunctions against more than 175 infringing products for Power Integrations. Frank led Power Integrations' contentious patent infringement battles against Fairchild and its subsidiaries for 15 years, and secured victories in multiple cases in various courts, culminating in a $175 million settlement for his client.
A $23.7 million jury award in the District of Delaware for client SRI International
Beating a $56.7 million damages request in a jury-verdict win for Adobe Systems, invalidating all asserted claims in the two patents at issue against Adobe's Photoshop software
A limited exclusion order at the ITC on behalf of Aspen Aerogels that stopped two foreign competitors from importing their aerogel composite blankets into the U.S.
On appeal to the Federal Circuit, Frank has argued for and secured many wins, including industry-changing decisions, which include:
Successfully arguing for reversal of the Patent Trial and Appeal Board's cancellation of client Power Integrations' patent claims. In finding for Power Integrations, the court opined on important issues surrounding privity and the time-bar on petitioning for inter partes review.
Obtaining a landmark decision on damages on behalf of Microsoft that eliminated the "25 percent rule." This had been previously used by plaintiff-side damages experts for decades as a starting point for royalties in intellectual property cases.
Securing an award of enhanced damages and attorney's fees of $57 million for patent holder SRI after a showing of willful infringement, in a precedential opinion clarifying the standards for willfulness and enhanced damages. This case was also closely watched because it tested whether SRI's inventions were patent-eligible under the Supreme Court's Alice decision (the Federal Circuit affirmed validity in a prior appeal).
Convincing the Federal Circuit to uphold a summary judgment ruling of non-infringement for client Microsoft in litigation over Windows and Office products. The Federal Circuit revised the trial judge's construction of two terms in the patent, but found these modifications did not change the outcome. It also upheld the district court ruling that plaintiff ViaTech could not prove infringement under the doctrine of equivalents.
U.S. District Court cases
Microsoft Corp. v. Corel Corporation, et al., N.D. Cal. (2018)
Idenix Pharmaceuticals LLC et al. v. Gilead Sciences Inc., D. Del. (2016)
SRI International Inc. v. Cisco Systems Inc., D. Del. (2016)
EveryScape Inc. v. Adobe Systems Inc., D. Mass. (2015)
Power Integrations Inc. v. Fairchild Semiconductor International Inc. et al., N.D. Cal. (2015)
St. Jude Medical, et al. v. Volcano Corp., D. Del (2012)
Tarkus Imaging Inc. v. Adobe Systems Inc., et al., D. Del. (2012)
IMRA America Inc. v. IPG Photonics Corp., E.D. Mich. (2011)
SRI International Inc. v. Internet Security Systems Inc., et al., D. Del. (2008)
Callaway Golf Co. v. Acushnet Co., D. Del. (2007)
Kyphon Inc. v. Disc-O-Tech Medical, et al., D. Del. (2005)
Arendi USA Inc., et al. v. Microsoft Corp., et al., D.R.I. (2004)
Intuitive Surgical, et al. v. Computer Motion, D. Del. (2002)
U.S. Court of Appeals for the Federal Circuit cases
Power Integrations Inc. v. Semiconductor Components, Fed. Cir. (2019)
Power Integrations Inc. v. Fairchild Semiconductor Corp., et al., Fed. Cir. (2018)
Williamson v. Citrix Online LLC, et al., en banc rehearing, Fed. Cir. (2017)
Storer, et al. v. Clark, Fed. Cir. (2017)
St. Jude Medical, Cardiology Div., Inc. v. Volcano Corp., Fed. Cir. (2014)
Uniloc v. Microsoft, Fed. Cir. (2011)
Morrow, et al. v. Microsoft Corp., Fed. Cir. (2007)
International Trade Commission, Section 337 investigations
Certain Composite Aerogel Insulation Materials and Methods for Manufacturing the Same (2018)
Certain Digital Cameras, Software, and Components Thereof (2018)
Certain Sleep-Disordered Breathing Treatment Mask Systems and Components Thereof (2018)
Testimonials
"Frank is incredible. He is able to distill complicated facts into easily understandable matters." — Client Testimonial, 2023 Chambers and Partners USA
"He is a leader in the field who has terrific experience in District Court matters." — Client Testimonial, 2021 Chambers and Partners USA
Finalist General Patent Litigator of the Year - New England
Massachusetts Litigation Practitioner of the Year
Boston Lawyer of the Year for Intellectual Property Litigation
Intellectual Property Attorney of the Year
Intellectual Property MVP
IAM Patent Litigation 250
Professional associations
Member, Federal Circuit Bar Association
American Bar Association
American Intellectual Property Law Association