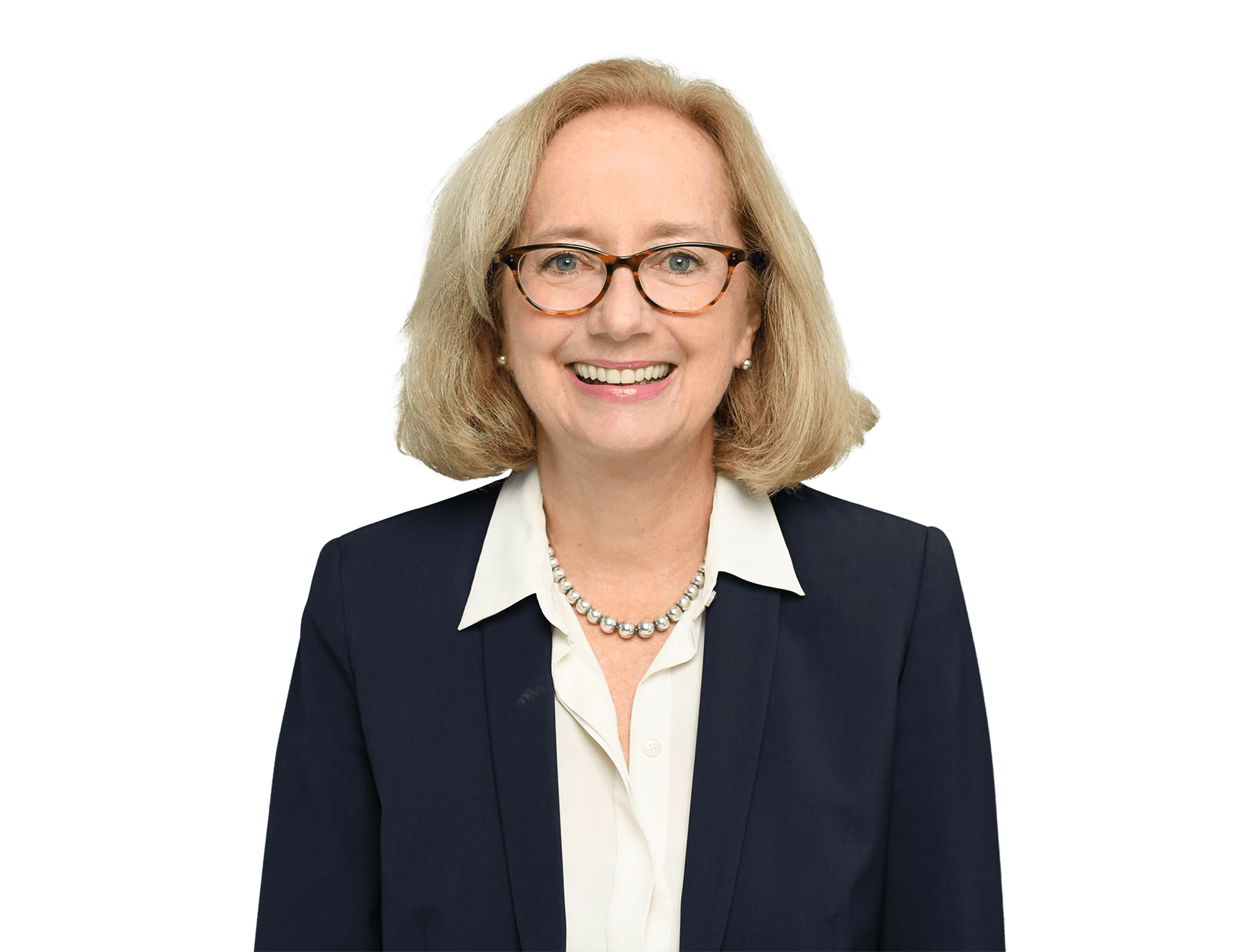 Catherine H.
Stockell
---
Title

Of Counsel

Offices

New York

Phone Numbers

Email
Overview
Catherine Stockell has over 30 years of experience in the practice of trademark and copyright law.
For the first half of her career, prior to joining Fish & Richardson, Catherine was a partner at an intellectual property law firm where her practice focused primarily on trademark litigation, representing clients and their brands in a variety of industries, including food and beverage, tobacco, sporting goods, nutritional products, healthcare, financial services, personal care products, office supplies, homes, and construction. Catherine now counsels clients on the adoption of new marks and brand strategy; clearance, adoption, registration, and protection of trademarks and copyrights in the United States and abroad; trademark opposition and cancellation proceedings before the Trademark Trial and Appeal Board in the U.S. Patent and Trademark Office; enforcement activities, including trademark and copyright protests, takedowns, and UDRP proceedings; defense of clients' brands and marketing activities; negotiating successful settlement agreements; and licensing, mergers, acquisitions, divestitures, and secured financings.
She has considerable experience in innovative trademark strategies in both the U.S. and abroad, including the development, protection and registration of so-called non-traditional trademarks. Catherine's extensive background allows her to provide clients with strategic advice respecting brand development, management and protection, licensing, and, where required, litigation, appeals, and settlement.
The Scotch Whisky Association and The Black Watch Regiment v. Majestic Distilling Company, Inc. – successful defense of trademark infringement action against use of the BLACK WATCH mark for line of distilled spirits; obtained award of attorney fees; U.S. Supreme Court denied appellants' petition for certiorari on issue of attorney fees.
Swingline Inc. v. Staple Center, Inc. – successful prosecution of trademark infringement action against defendant's use of the SWINGLINE mark for replacement staples; overcame fair use defense.
Institut National Des Appellations D'Origine v. Vintners International Company – successful defense of appeal before the U.S. Court of Appeals for the Federal Circuit; upheld prior dismissal of opposition against application to register CHABLIS WITH A TWIST for wines.
Breckenridge Brewing Company v. Jim Beam Brands Co. – defense of trademark infringement action involving the mark AVALANCHE BLUE for flavored liqueur; obtained advantageous settlement.
Mirage Productions Inc. v. Polaroid Corporation – successful defense of trademark infringement action involving the mark MIRAGE for holographic marketing materials.
Catherine's clients look to her for innovative approaches to their marketing, remarking that she is "indispensable" and "consistently proves to be a creative, quick and responsive resource." Furthermore, in the 2018 edition of World Trademark Review WTR 1000, Catherine was applauded for her "organizational talents" and "forward-thinking, outward-looking mindset."
Professional associations
International Trademark Association (INTA)
American Bar Association
New York Bar Association
Trademark counsel for Achilles International, a worldwide organization dedicated to creating opportunities for people with disabilities to participate in local, national and international running events and other mainstream athletic activities.