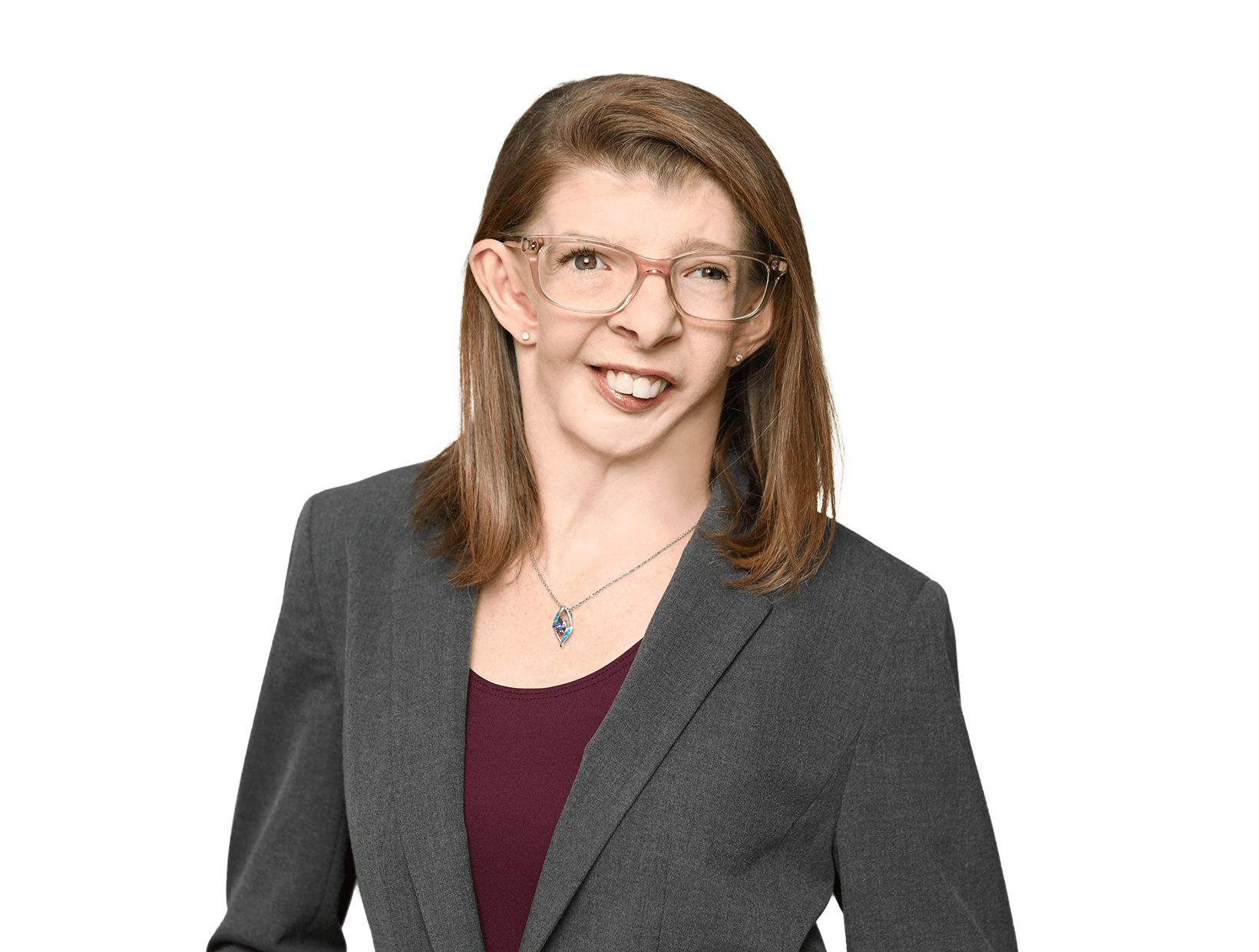 Casey M.
Kraning, Ph.D.
---
Title

Associate

Offices

Delaware

Phone Numbers

Email
Overview
Casey Kraning, Ph.D., focuses primarily on life sciences, pharmaceutical, and biotechnology patents, litigating cases in U.S. District Courts and handling post-grant proceedings before the Patent Trial and Appeal Board. With a Ph.D. in biomedical engineering and extensive experience researching cellular and molecular medicine, she brings deep scientific knowledge to her work as a patent litigator.
Casey works with clients in the pharmaceutical, life sciences, and household products industries, as well as clients in the agricultural and oil and gas industries. She is experienced in managing discovery and overseeing document review, taking depositions, working with technical experts, and conducting pre-suit diligence. Casey also has significant trial experience, She has drafted pretrial orders and motions in limine, assisted with fact and expert witness trial preparation, prepared and argued jury instructions, and examined witnesses.
On the post-grant side of her practice, Casey has worked on all stages of inter partes reviews — assisting with everything from pre-filing diligence, drafting petitions and patent owner responses, working with experts on their declarations and preparing them for deposition, all the way through preparing slides for oral argument.
Casey has successfully worked on more than 20 IPRs and nearly a dozen patent infringement cases on behalf of both plaintiff/patent owners and defendant/petitioners. For example, she assisted the legal team for Coherus BioSciences, which successfully invalidated three patents in the AbbVie blockbuster drug Humira® patent family. Casey also helped an independent inventor defeat two IPR petitions at the institution stage and eventually secure a favorable settlement of the District Court litigation. Additionally, she has argued on behalf of her clients at Markman and Daubert hearings in U.S. District Courts.
At the University of Pennsylvania Law School, Casey was the managing editor of Penn Intellectual Property Group Online and received the "Best Advocate" and "Best Appellee Brief" at the Western Regional of the AIPLA Giles Rich Moot Court. As a graduate student at Cornell University, Casey earned her Ph.D. in biomedical engineering. Her research involved measuring contractile forces of cancer cells as an indicator of metastatic potential and designing and fabricating novel collagen and PDMS microchannels to study cancer cell invasion. An excellent writer and articulate speaker, she published five peer-reviewed papers, a peer-reviewed book chapter, a review article, and 20 conference proceedings, as well as presented oral presentations at five national conferences while obtaining her Ph.D. She also initiated and maintained productive collaborations with five labs, both internal and external to Cornell.
Casey serves as Vice-Chair of the Patent Trial Appeal Board Bar Association Young Lawyers & Agents Committee and continues to seek new opportunities to grow and strengthen her practice, and to write on timely topics in the intellectual property realm.
Represented Coherus BioSciences in successfully invalidated three patents
Represented Magellan Midstream Partners
Professional associations
Delaware Bar Association
PTAB Bar Association, Vice Chair, Young Lawyers and Agents Committee (2022-Present)
Pro bono activities
In the pro bono sphere, Casey tried an Eighth Amendment challenge in Arkansas district court brought by inmates on death row, performing multiple direct and cross-examinations. She also has represented clients before the U.S. Citizenship and Immigration Services agency. Currently, Casey is involved in pro bono work on reproductive rights and LGBTQ issues.