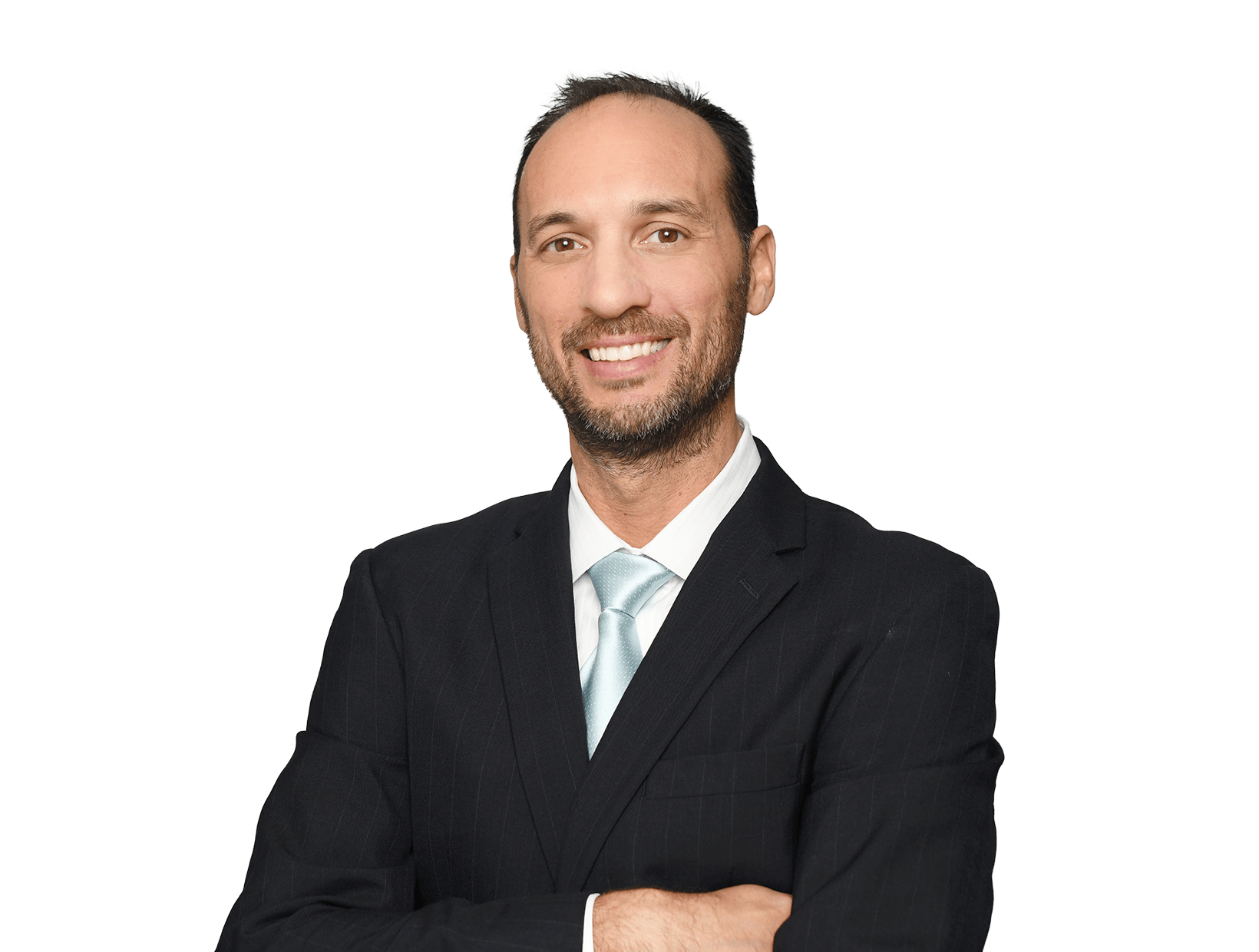 Benjamin C.
Elacqua
---
Title

Principal

Offices

Houston

Phone Numbers

Email
Overview
Benjamin Elacqua is sought-after counsel for multibillion-dollar global intellectual property disputes. He handles all phases of complex litigation and regulatory investigations, including multijurisdictional parallel proceedings in U.S. District Courts and at the U.S. International Trade Commission.
Ben is an accomplished first chair trial lawyer who handles patent and IP matters across a broad range of technologies. He is particularly adept in handling cases involving telecommunications, computer software, computer hardware, medical devices, mechanical products, and consumer products.
Ben takes a holistic approach to litigation. He gains a thorough understanding of the client's business, products, and technology and then leverages that knowledge to explain complex problems simply, identify future challenges, provide strategic analyses and insights for the client's competitive advantage, and deliver results in and out of the courtroom.
Ben's post-trial work includes writing and arguing post-trial motions and drafting appellate briefs. He also handles proceedings and advises clients on many state law claims, particularly as they relate to complex technical issues, antitrust issues, trade secrets, and proceedings that might implicate multidistrict litigation.
Ben is considered a pioneer and extremely well-versed in the technically and legally challenging area of SEP/FRAND licensing and litigation. He was intricately involved in developing and executing strategies for the largest worldwide litigation regarding cellular standard essential patents, which settled in 2019 after two years of hard-fought litigation. He is a go-to advisor as the industry prepares for an explosion of SEP litigation and fair, reasonable, and nondiscriminatory terms relating to 5G technology, which will likely help redefine the field of patent litigation. In addition to serving as litigation counsel, Ben advises a broad range of companies on SEP/FRAND licensing and royalties strategies to help them avoid litigation entirely or better position themselves for litigation success.
Ben is actively involved in the community, teaching a high school mock trial class and regularly coaching youth sports. His pro bono practice includes work on immigration and prisoner advocacy matters.
Representative cases
As the firm's designated relationship partner for a Fortune 10 consumer electronics company, Ben coordinated and helped develop the litigation strategy for an epic multi-billion-dollar global royalty and patent dispute with Qualcomm. The two-year SEP-focused battle ended in a settlement after both sides presented opening arguments in a U.S. district court in San Diego.
Ben was also global counsel for the same Fortune 10 client in a years-long, global, multibillion-dollar patent and contract dispute over against Ericsson. The two parties ultimately reached a licensing agreement after the ITC trial, where Ben was lead counsel.
As lead counsel in a matter before the U.S. District Court for the Eastern District of Texas, Ben represented Chamberlain Group, LLC, in obtaining a $43 million jury verdict against its competitor Overhead Door in a patent infringement case related to garage door openers. The court then awarded attorneys' fees and an ongoing royalty.
As co-lead counsel in a matter before the U.S. District Court for the Northern District of Illinois, Ben helped secure a permanent injunction, treble damages, and attorneys' fees for Chamberlain. Those enhanced results followed a jury verdict finding that Ryobi and parent company Techtronic Industries (TTI) willfully infringed two of Chamberlain's patents, initially resulting in blocked sales of certain Ryobi connected garage doors until 2023, $11 million in damages, and attorneys' fees and costs.
Not all significant results are secured before the courts. Ben helps clients, such as Chamberlain, avoid potentially expensive litigation through proactive counseling, including in areas such as SEP/FRAND disputes surrounding an emerging smart-home technology that essentially moved Chamberlain from the brick-and-mortar world into the realm of the Internet of Things (IoT)—and into the evolving SEP/FRAND legal environment.
Smart Tech Law Trailblazers
Professional associations
Planning Committee, Eastern District of Texas Bench and Bar Conference (2012-present)
Global Fellow, Federal Circuit Bar Association (2018-2019)
Appointed by (former) Chief Judge Davis of the Eastern District of Texas to serve on a special five-person committee of former EDTX law clerks (2013-2018)
Member, Houston Intellectual Property American Inn of Court (2014-2017)