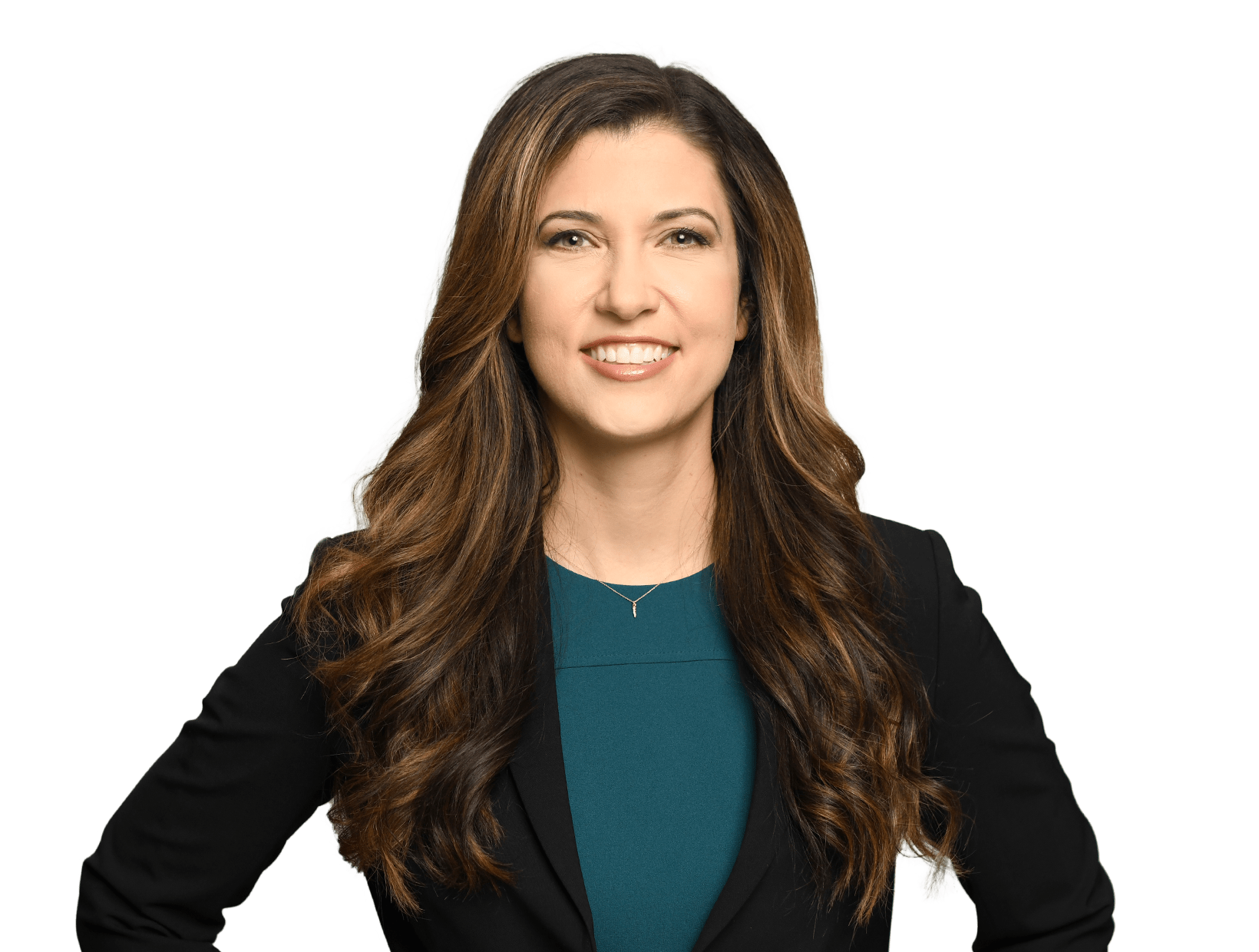 Andria Rae
Crisler
(Rae)
---
Title

Principal

Offices

Dallas

Phone Numbers

Email
Overview
Rae Crisler's expansive litigation practice spans all areas of intellectual property, with a particular focus on pharmaceutical and life sciences litigation. Her experience includes litigating Hatch-Waxman cases for products such as Odefsey®, Descovy®, and Vemlidy®; resolving matters related to biologics; and litigating cases involving treatment methods for conditions such as schizophrenia and cardiac diseases.
Rae's experience also spans a wide range of technologies, including technologies related to power management features of systems-on-a-chip as well as network and data processing optimization. In one significant case, Rae worked on behalf of a large consumer electronics manufacturer in a worldwide, multi-forum dispute over fair, reasonable, and non-discriminatory terms involving patents covering a variety of technologies. The dispute encompassed patent infringement, breach of contract, antitrust, and unfair competition claims. The dispute, which spanned U.S. District Courts, the U.S. International Trade Commission, and several foreign venues, was resolved with a global settlement.
Rae has extensive experience managing the behind-the-scenes aspects of large, complex cases, including overseeing case teams to help ensure the matter is handled efficiently and her clients' litigation goals are met. Her past litigation work covers all aspects of pre-litigation due diligence and litigation, including case assessment, document collection and production, managing fact and expert discovery teams and strategy, depositions, dispositive motions, Markman hearings, settlement strategy, and pre-trial and trial work. She has argued claim construction and case dispositive hearings in the District of Delaware, in the Eastern District of Texas, and before Judge William Bryson of the Federal Circuit (sitting by designation). Rae also has experience drafting appellate briefing submitted to the U.S. Court of Appeals for the Fifth Circuit.
From 2015 through 2017, Rae served as a judicial law clerk to the Honorable Gloria M. Navarro of the U.S. District Court for the District of Nevada. Rae was previously a summer associate at Fish & Richardson. Before attending law school, Rae worked as a research technician for Reliance Clinical Testing Services, studying the safety and efficacy of pharmaceuticals, cosmetics, and consumer products.
Professional associations
The Honorable Barbara M.G. Lynn American Inn of Court, 2014-2015
Dallas Bar Association
Virginia Bar Association