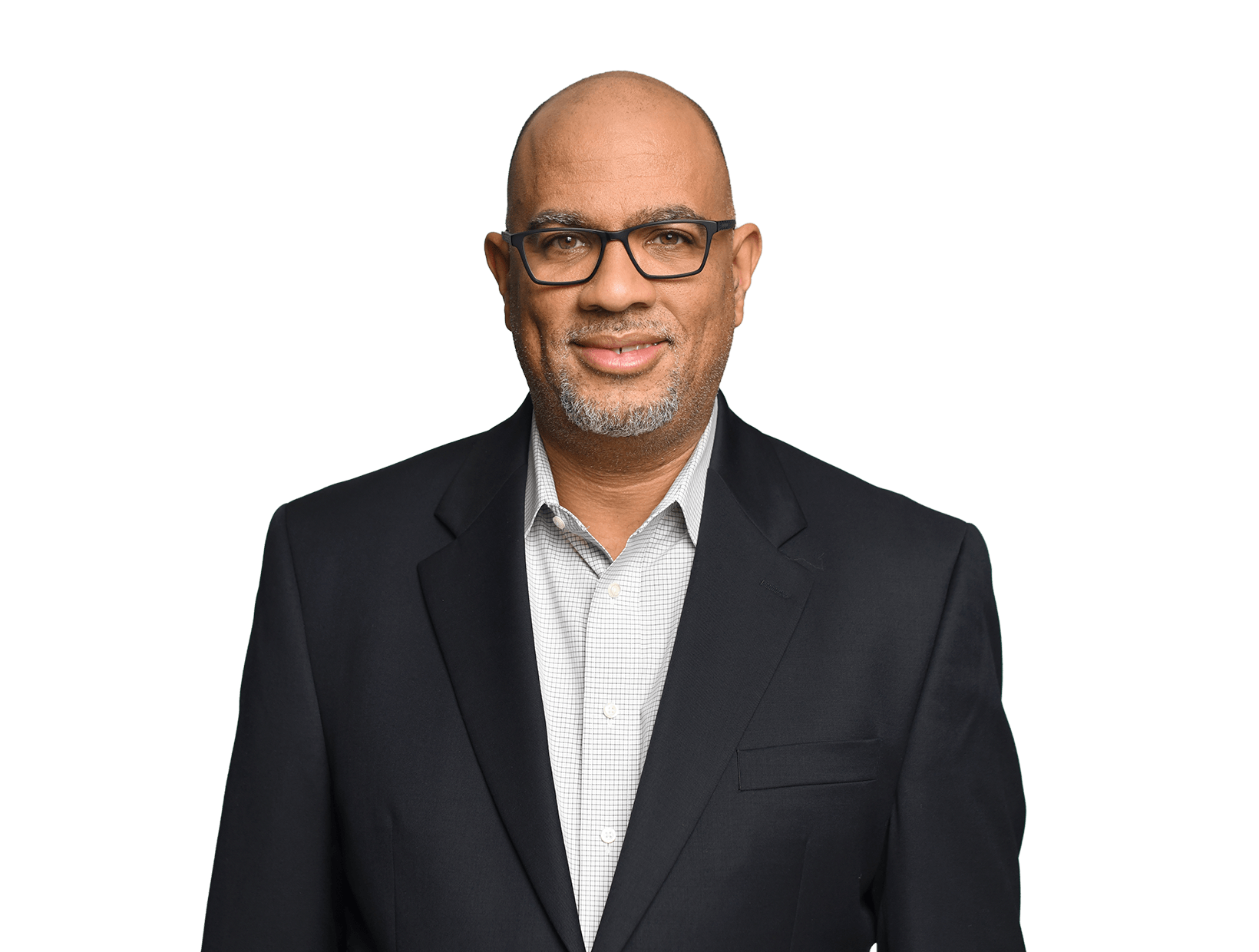 Ahmed J.
Davis
---
Title

Principal

Offices

Washington, D.C.

Phone Numbers

Email
Overview
Ahmed Davis, an intellectual property trial lawyer with 20 years' experience, handles complex patent litigation and provides practical, forthright counsel to clients in highly technical industries, such as chemistry, biotechnology, medical devices, and mechanical and electrical engineering.
Ahmed is the firm's go-to attorney for litigation matters in the "rocket docket" that is the U.S. District Court for the Eastern District of Virginia, where he has extensive experience and exceptional knowledge of that court system—and where he has earned a respected reputation as a skillful advocate.
He excels at explaining complex technologies to jurors. He has been lead trial counsel in numerous other U.S. District Courts, the U.S. International Trade Commission, and the U.S. Court of Federal Claims. He also has significant experience before the U.S. Court of Appeals for the Federal Circuit, arguing more IP cases before the court than any other African American private practitioner.
While Ahmed is experienced at bench trials, his forte is jury trials—and his value in the courtroom extends beyond his eloquence and commanding presence as a litigator. Clients praise him for being a great team leader who leverages each trial team member's individual skills to build the strongest case possible.
Ahmed's real-world experiences and awareness provide invaluable insight into the psyche of increasingly diverse juries. He is known for his effective, clear, and understandable communication in front of diverse, layperson juries, as well as with court staff and judges. While his chemistry background enables him to "speak the language" of science and technology, Ahmed never lets technology override the human element in a case.
His talents have been repeatedly recognized by the legal industry and his peers. He has been named an "IP Star" multiple times by Managing Intellectual Property and Savoy magazine named him a "Most Influential Black Attorney of 2015." He was also featured as a "Minority Power Broker" by Law360, and he was named one of Profiles in Diversity Journal's "Black Leaders Worth Watching" for 2020.
Speaking Truth to Power
As the national chair of the firm's Diversity & Inclusion initiative and the firm's first Black full-equity principal, Ahmed is a vocal and influential advocate behind Fish's longstanding commitment to building a more diverse workforce through recruiting and developing the careers of diverse attorneys.
He is also a prolific speaker and lecturer on issues relevant to diversity and the patent bar. He is a long-time instructor for the National Institute of Trial Advocacy. Ahmed also has been a faculty member, guest lecturer and presenter at Howard University Law School, Catholic University Columbus School of Law, Temple Law School, Fordham Law School, and numerous seminars and conferences.
Asghari-Kamrani v. United Services Automobile Association (E.D. Va.) — Co-lead trial counsel for defendant USAA in case related to centralized authentication computer systems.
Commonwealth Scientific Industrial & Research Organisation et al. v. BASF Plant Science LP and Cargill, Incorporated (E.D. Va.) — Lead trial counsel for defendant Cargill Incorporated in case relating to transgenic canola containing increased omega-3 fatty acids.
Kaufman v. Microsoft Corp. (S.D.N.Y.) — Lead trial counsel for defendant Microsoft in case relating to relational database management systems.
In re Certain InkJet Ink Cartridges (U.S.I.T.C.) — Lead trial counsel for complainants Hewlett-Packard Co. and Hewlett-Packard Development Co. in investigation related to thermal inkjet print cartridges.
In re Certain UV Curable Coatings for Optical Fibers (U.S.I.T.C.) — Co-lead trial counsel for respondent Momentive UV Coatings in investigation related to UV-cured optical fiber coatings.
Paice LLC v. Hyundai Motor Corp. et al. (D. Md.) — Lead trial counsel for plaintiff Paice LLC in case related to control systems and methods for hybrid-electric vehicles.
Plastipak Packaging, Inc. v. Niagara Bottling, LLC (E.D. Va.) — Counsel for plaintiff Plastipak in 11-patent case related to lightweighting plastic water bottles.
Previvo Genetics, Inc. v. Pagidas (D.R.I.) — Lead counsel for declaratory judgment plaintiff Previvo in inventorship dispute related to systems and techniques for uterine lavage.
Signal IP, Inc. v. American Honda Motor Co., et al. (C.D. Cal.) — Lead counsel for defendant Honda in case relating to automotive radar and object range-sensing technology.
Testimonials
"Making important contributions to Fish's success in life sciences litigations—as well as in medical devices and electrical cases—is Ahmed Davis… He is integral to broader firm life, too, being a member of the management committee and diversity leader." —2019 IAM Patent 1000
Capital Pro Bono Honor Roll
Black Leaders Worth Watching
Professional associations
Fellow, Litigation Counsel of America
Board of Visitors, National Judicial College
Working pro bono alongside the ACLU, Fish represented a class of 12 peaceful protestors who were injured by police officers during the protests following the murder of George Floyd. The plaintiffs alleged that the Minneapolis Police Department used unnecessary and excessive force to suppress their First Amendment rights to assemble peacefully and speak out against injustice. The matter resulted in a settlement that included a $600,000 payment to the plaintiffs and numerous reforms for the MPD. These reforms prohibit the city from arresting, threatening to arrest, or using physical force against lawful protestors, limit the use of chemical agents to disperse protestors, and mandate the use of body cameras by police officers responding to protests.