Fish & Richardson obtained more U.S. utility patents in 2020 than any other firm, securing 2,957 patents – over 500 more than its nearest competitor, according to data from Juristat.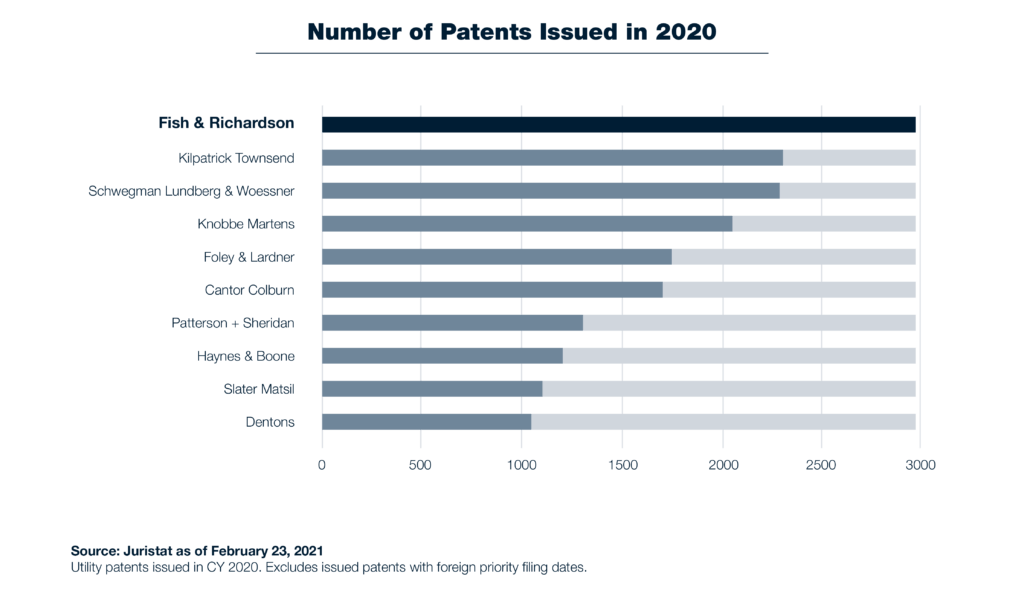 Fish & Richardson's patent prosecution and counseling team has a rare combination of technical prowess and legal knowledge that is essential for providing top-notch patent representation. Many of the firm's patent attorneys had long and distinguished careers in the field before joining Fish, giving them an insider's perspective on the issues that matter most to their clients.
Firm rankings are based on the number of U.S. utility patents issued in 2020 according to the firm name listed on the patent application at the time of its issuance.
Related Attorneys
Related Services