Join us for our next Patents on Tap program, where Rick Huebsch and Andrew Danielsen will be speaking about their experiences in the academic environment and their interactions with rapidly growing, successful startups as well as with large, established companies. The University of Minnesota and the Mayo Clinic are local academic institutions having legal experience with addressing and recognizing issues faced by universities across the country.
Rick and Andrew will discuss their:
Licensing successes
Licensing challenges
IP protection strategies
Tips for handling academic inventors
Recent innovative spinoffs from the University of Minnesota and the Mayo Clinic
Fish & Richardson associate Grace Kim will moderate the program.
About the Speakers: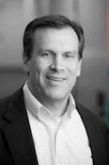 Rick Huebsch – Associate Director – Technology Licensing Group, University of Minnesota
Rick Huebsch joined the U of MN Office of Technology Commercialization in 2008 after 20 years of software industry experience in various roles in software engineering, technology strategy, and senior management with Control Data, OpenVision Technologies, Veritas Software, and Symantec. He was technical lead on the initial design and development of Veritas NetBackup software and has several issued patents.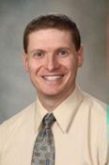 Andrew Danielsen – Vice Chair of Licensing, Mayo Clinic Ventures
Andrew Danielsen has been with Mayo Clinic Ventures since 2002 and is vice chair of licensing. He oversees the licensing, technology development, and business development functions of the office. Collectively, these groups work to identify, develop, and commercialize Mayo Clinic intellectual property.
Grace Kim – Attorney, Fish & Richardson
Grace Kim has multiple degrees in chemical and mechanical engineering, and gained substantial industry experience as a biomedical engineer in R&D at a major Boston-based medical device company before earning her law degree.  Ms. Kim works in patent prosecution and strategy counseling with several of Fish's medical device clients and academic institutions, including the University of Minnesota.
Register now as space is limited. If you have any questions please contact Jane Lundberg.
Thursday, June 22, 2017
4:00 – 6:00 p.m.
Butcher & the Boar
The Boar Room (lower level)
1121 Hennepin Avenue
Minneapolis, MN 55403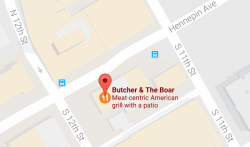 Drinks and appetizers provided. Register today!
Fish will apply for 1.0 hour of CLE.
Fish Contact
Related Services
Related Industries
Related Offices