---
If you receive a warning message when downloading the zip file using:
Microsoft Edge:
1. When downloading from Microsoft Edge, users may receive the following warning message in the top-right corner of their screen:

2. To bypass it, click on the ellipsis in the upper right hand corner of the window next to the URL bar and select "Keep.":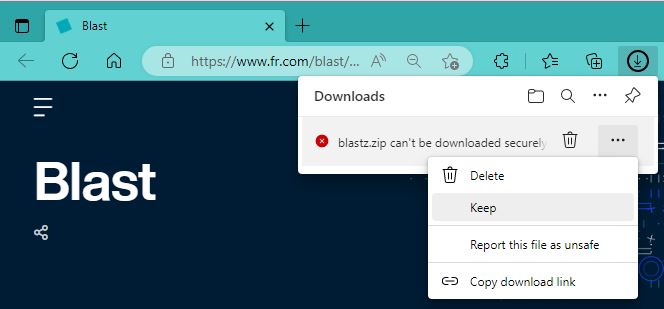 3. The following prompt will appear. Click "Keep anyway."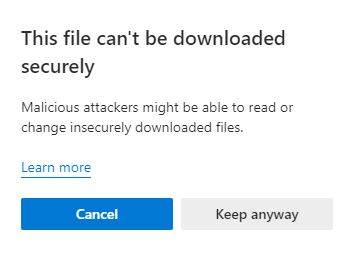 4. The file will then appear in your default downloads folder.
Google Chrome:

1. Chrome will not alert you that it thinks the file is unsafe. When you click the link, it will happen.
2. To download, right click the link and choose 'save link as…' as shown below: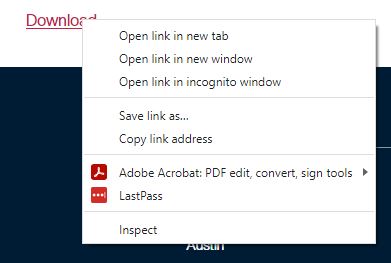 3. Save the file to your computer: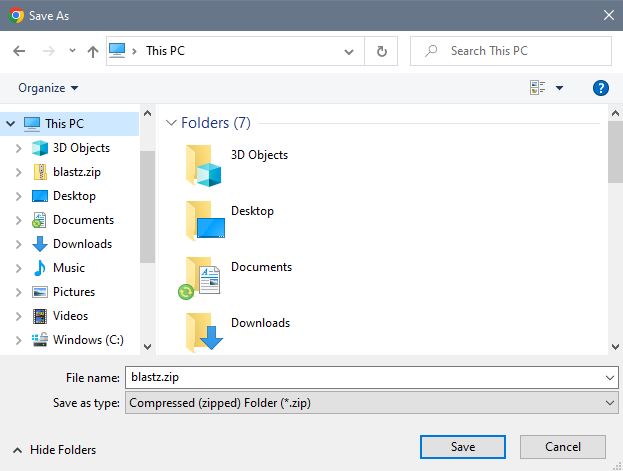 4. When you click save, the file will appear at the bottom of your browser with a warning message that the zip file can't be downloaded securely. Click on the arrow and select 'Keep.'

5. You will now be able to open the Zip file: