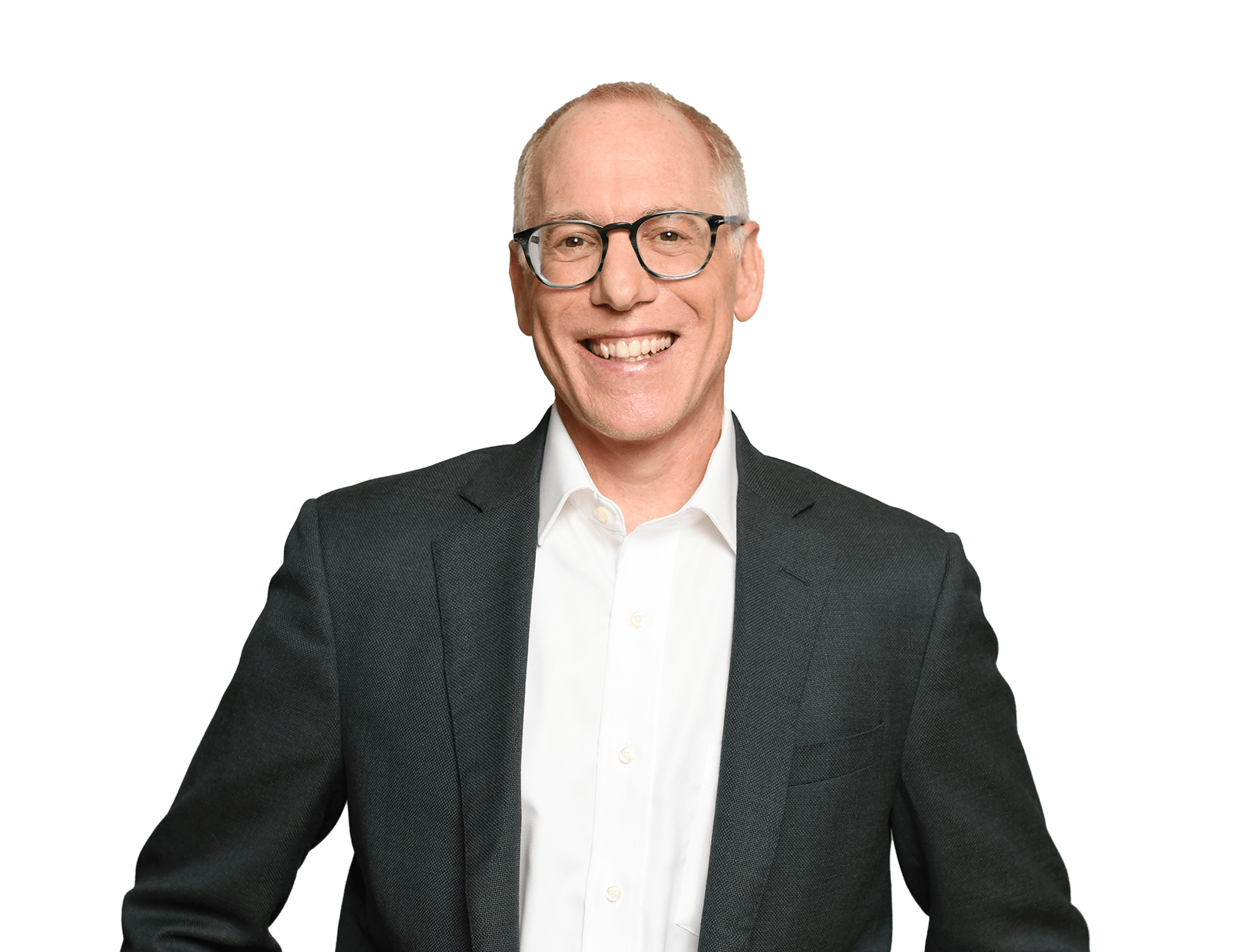 Steven R.
Katz
---
Title

Principal

Offices

Boston, New York

Phone Numbers

Email
Overview
Steven Katz works closely with his clients to solve their most intractable intellectual property issues, both in the courtroom and out.
When litigation is necessary, he is a zealous, creative, and efficient advocate, whether the client is a Fortune 50 company or a startup, and he works tirelessly to achieve the best result possible. For example, Steven recently obtained summary judgment of non-infringement in a high-stakes suit on a billion dollar product line. Steven has also successfully defended bet-the-company patent litigations for smaller companies where the core products of the companies were at risk.
Steven leverages his engineering background in each matter, and when working with CTOs and design engineers, he is able to "speak their language." He learns the client's business and helps devise winning strategies, which often include fighting for and obtaining early litigation victories to resolve the entire dispute or bring about favorable settlements.
Steven routinely argues at Markman hearings, the key event in any patent litigation, and has a winning track record of presenting claim construction arguments in an easy-to-understand manner that delivers positive results for his clients. He also develops and presents technology tutorials to federal judges in connection with the Markman hearings.
He counsels clients in advance of litigation concerning patent disputes and patent portfolio development, and when necessary, he helps clients negotiate patent licenses to avoid litigation. He also leads due diligence projects in connection with patent acquisitions and patent assertions. Steven prides himself on mastering the technology of each client so that he can devise the most effective strategy for each IP dispute.
Steven practices in U.S. District Courts throughout the country, representing both plaintiffs and defendants in patent litigation, before the U.S. International Trade Commission in Section 337 proceedings, and before the U.S. Court of Appeals for the Federal Circuit. He also practices before the Patent Trial and Appeal Board in inter partes review proceedings.
Steven has experience in a wide range of technologies, ranging from telecommunications and networking to medical devices. His experience spans operating systems, digital signal processors, telecommunication standards, semiconductors, LED technologies, robotics, consumer devices, surgical instruments, cryptography, seismic detection, digital television, e-commerce systems, image processing, electronic circuits, and enterprise and consumer software.
Steven has also served as an adjunct professor at Boston University School of Law, where he taught trial advocacy.
Prior to joining Fish & Richardson, Steven was a law clerk for Judge Lourie of the U.S. Court of Appeals for the Federal Circuit. Prior to becoming a lawyer, he was a practicing electrical engineer and circuit designer for Telecommunications Techniques Corp., a leading supplier of digital telecommunication circuit analyzers.
ViaTech, Inc. v. Microsoft Corp. (D.Del) (software) Represented Microsoft. Obtained summary judgment of non-infringement. In follow-on suit, obtained dismissal of allegations against Windows on the basis of claim preclusion.
Ethicon LLC. v. Intuitive Surgical. Leading inter partes review campaign against numerous Ethicon patents, with eight proceedings instituted to date. IPR proceedings pending.
Certain Network Devices, Related Software and Components Thereof II, 337-TA-945 (ITC) (switches and routers) Representing respondent Arista Networks. Case pending.
SafeNet, Inc. v. Uniloc Luxembourg & Uniloc USA, Inc. (ED.Tex) (software) Represented SafeNet and ten customers in patent suit involving license servers. Case settled favorably after SafeNet filed motion for summary judgment.
Fairfield Industries, Inc. v. Wireless Seismic, Inc (S.D. Tex.) (wireless communications for seismic detectors) Defended Wireless Seismic. Invalidated one of four patents and obtained favorable claim constructions for remaining three patents. Case settled favorably after claim construction order.
EveryScape, Inc. v. Adobe Systems Incorporated (D. Mass.) Represented Adobe in case involving multiple patents relating to photo editing software. Following jury trial, all claims found invalid.
Symantec Corp. v. Acronis, Inc (N.D. Cal.) (backup and recovery software) Defended Acronis in multi-patent case, argued at Markman hearing. Case settled after favorable Markman ruling.
Sybase, Inc. v. Vertica Systems, Inc. (E.D. Tex.) (databases) Defended Vertica in bet-the-company litigation involving two patents and column-oriented databases. Obtained summary judgment of invalidity on one half of one patent and a stipulation of no infringement based on the Court's claim construction on the other half. Case settled on favorable, but confidential, license terms one week before scheduled invalidity hearing on second patent.
Brooktrout v. Eicon Networks (E.D.Tex.) (fax servers) Counsel for plaintiff Brooktrout in patent infringement suit against Eicon concerning the automatic routing of faxes over a computer network. Obtained injunction following jury verdict finding patents valid and infringed.
Bellcore v. FORE Systems (D. Del.) (high speed digital networking) Defended FORE against assertion of six patents relating to telecommunications technology. Won summary judgment after claim construction.
Control Resources v. Delta Electronics and LSI Logic Storage Systems (D. Mass.) (control circuitry) Defended Delta Electronics and LSI Logic Storage Systems in a patent infringement suit by Control Resources on two patents relating to automatic control circuitry for variable speed cooling equipment. Obtained summary judgment of no infringement on one patent. Plaintiff dismissed its remaining claims with prejudice.
Bose Corp. v. Cambridge Soundworks (D. Mass.) (control electronics for audio equipment) Counsel for plaintiff Bose in suit brought against Cambridge Soundworks for infringement of patents concerning Wave® radio technology and for false advertising. Case settled.
Bose Corp. v. JBL, Inc. et al. (D. Mass.) (audio equipment) Counsel for plaintiff Bose in suit for patent infringement brought against JBL and sister companies concerning loudspeaker and port tube design technology. Judgment for Bose after bench trial. Case affirmed on appeal to the Federal Circuit.
Schawbel Corp. and Helen of Troy v. Conair Corp. (D. Mass.) (gas powered personal care appliances, patent infringement, interference with contract) Represented Conair in complex dispute between three parties involving claims of patent infringement related to a gas powered curling iron and claims of breach of contract and interference with contract. Case settled one month before trial.
ATI v. TRW Vehicle Safety Systems (E.D. Mich.) (airbag construction) Defended TRW in patent infringement suit involving the manufacture of airbags for vehicles. Case settled favorably hours before jury was to be empaneled after the Court granted many of TRW's motions in limine.
Computer Motion, Inc. v. Intuitive Surgical, Inc. (C.D. Cal.) (robotically-assisted surgery) Defended Intuitive Surgical in a nine patent case relating to various aspects of surgical robots, including electrical, mechanical and computer software components, used to perform laparoscopic and thoracic surgery. Case settled.