Fish & Richardson has defended more patent suits over the past decade than any other firm, according to the Patent Litigation Report 2020 published by Lex Machina. Between 2010 and 2019, Fish handled over 1,800 patent defense cases – nearly 1,000 more than our nearest competitor firm in the rankings. This volume of work reinforces Fish's reputation as the go-to firm for complex, high-stakes, bet-the-company patent litigation.
The report also named Fish as the top firm at the PTAB since the forum was established in 2012, handling over 1,000 matters between 2012 and 2020. Fish was the first firm to appear in more than 1,000 cases at the PTAB, achieving that distinction in April 2019. The seamless fusion of our top-ranked patent prosecution and litigation practices has established Fish as the undisputed leader in post-grant practice.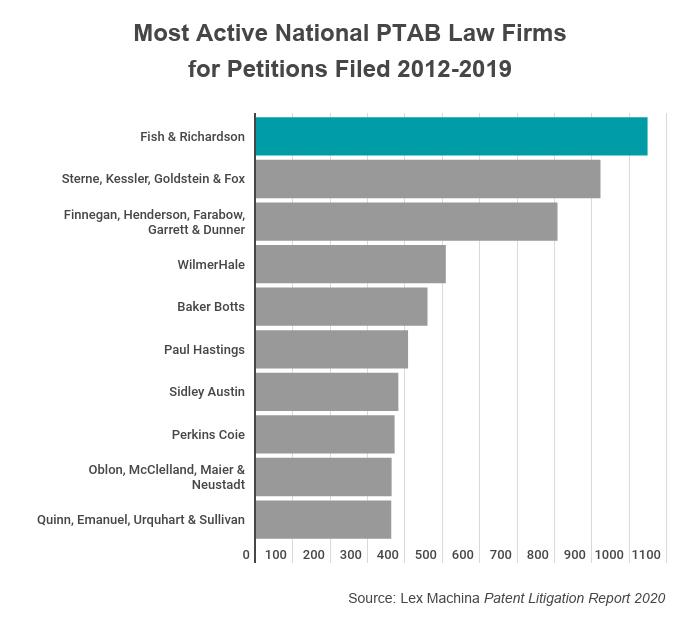 Please see Lex Machina's Patent Litigation Report 2020 for full data.
Related Services