In recently published analysis from Docket Navigator, Fish & Richardson is listed as the top firm in the PTAB (Patent Trial and Appeal Board) in 2016. Fish & Richardson represented clients in over 200 PTAB proceedings. In this analysis, law firms and corporate legal departments were measured by the number of IPR (inter partes review), CBM (covered business method), and PGR (post-grant review) proceedings handled.
To view the full post from Docket Navigator, please click here.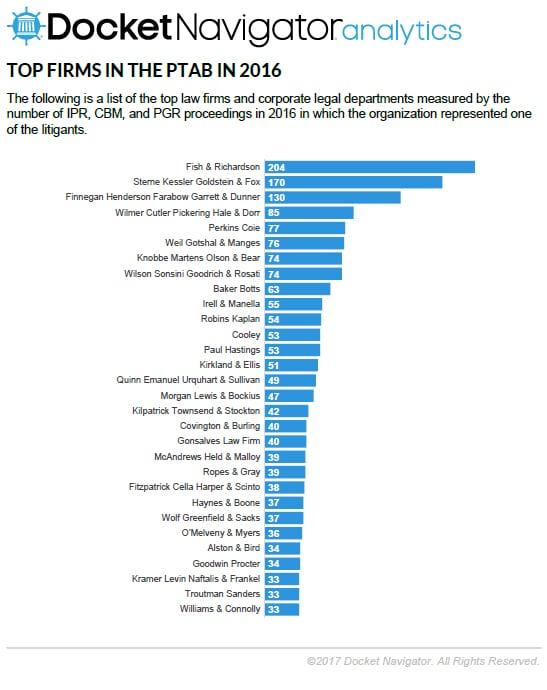 ---
The opinions expressed are those of the authors on the date noted above and do not necessarily reflect the views of Fish & Richardson P.C., any other of its lawyers, its clients, or any of its or their respective affiliates. This post is for general information purposes only and is not intended to be and should not be taken as legal advice. No attorney-client relationship is formed.
Related Tags