At Fish, we are committed to making pro bono work an integral part of our professional culture, and we strongly encourage all of our legal professionals to take on pro bono matters as a part of their professional lives. We back up this commitment by providing our attorneys with full hours credit for approved pro bono matters, and by assigning a principal-level attorney in each of our U.S. offices with the task of seeking out and publicizing local pro bono opportunities.
Pro bono matters at Fish because everyone deserves equal access to justice, no matter the ability to pay for legal services.  Our efforts have resulted in significant and meaningful gains for our pro bono clients in a wide range of areas including immigration, anti-human trafficking, civil rights, housing, education, child advocacy, and low-income inventor assistance. At a time when funding for civil legal aid is scarce and need continues to rise, the pro bono work done by our attorneys is critically important.
To reach clients in need of pro bono representation and to maximize the impact of our resources, Fish partners with trusted nonprofit and legal services organizations around the country.
"Though they were working on our case pro bono, the Fish attorneys treated us just as well as their more prestigious clients. They took their time to lead us through the legal process and explained every step. We were delighted by the kindness and sincere consideration we received from Fish attorneys and staff."
– Pro Bono Client Testimonial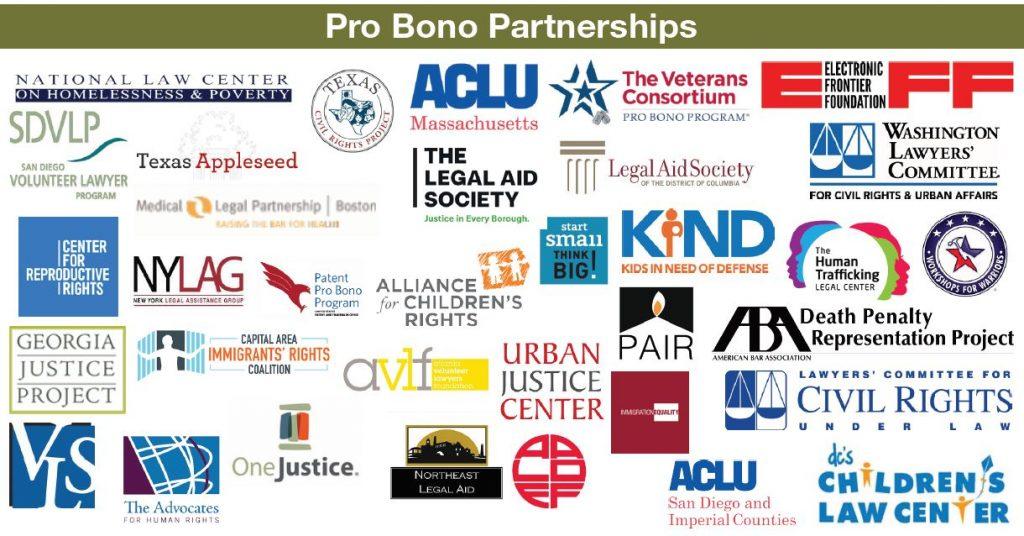 Pro Bono Contacts

Lawrence Kolodney
Principal, Litigation
Chair of Fish's Pro Bono Program

Mia Friedman
Pro Bono Manager