In its patent work, the Bedford-based robotics company is represented by attorney James Babineau, Fish & Richardson's managing principal in Austin who also works out of the Boston office. Click here to read Babineau's take on what makes iRobot's patent portfolio strong.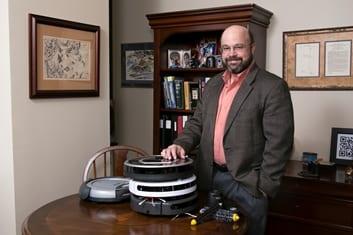 Fish attorney Jim Babineau, who has helped iRobot obtain
about half of their 238 US and 400 worldwide patents, with
some iRobot devices.
Related Attorneys
Related Services
Related Industries